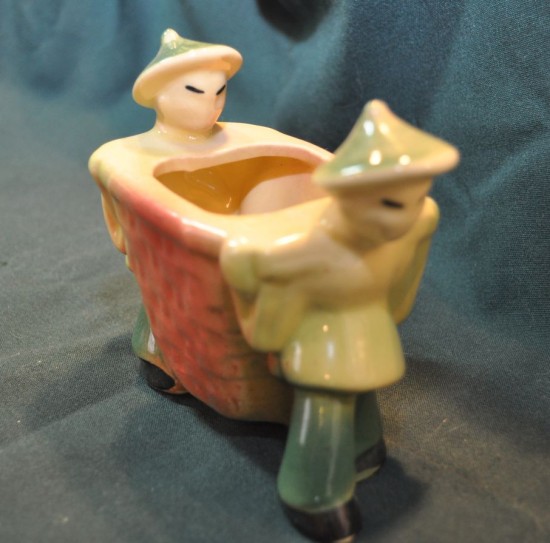 If you're feeling that nobody does anything for you, you can always buy a kitsch planter with two little guys to carry your plant.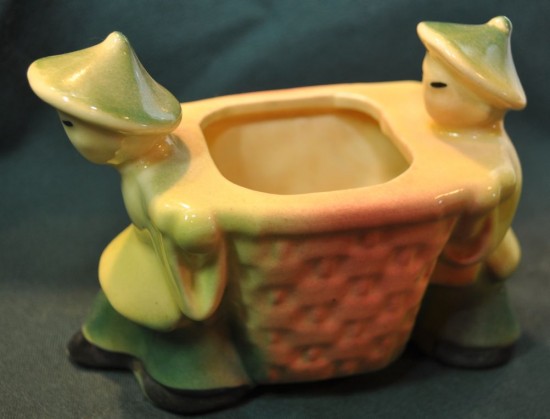 For 50 cents, how could you resist?  My mom grabbed it immediately when some other guy put it down, haha.  It's good to have kitsch-hunting partners.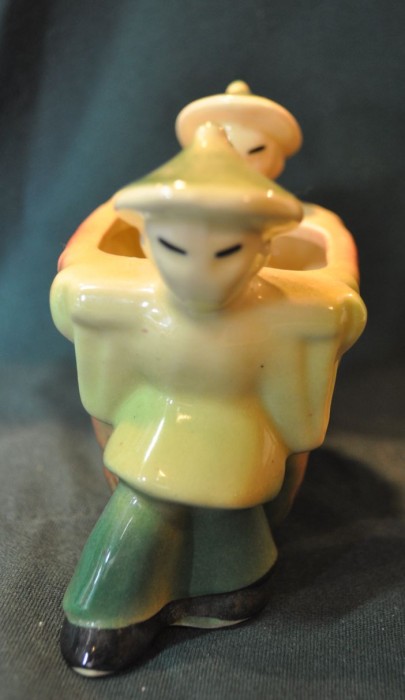 Planter that has to work for a living.