Ok ok, it was really the SAN JOSE SUPER TOY, COMIC AND COLLECTIBLE SHOW.
AWMOK aKitschionados, Meshugga Mel, Kooky Kitsch (Jessica) and me, Rusty Blazenhoff drove to San Jose yesterday to surprise Susan Olsen with jars of Fluff! She was at the show to meet n' greet with fans and sign autographs.  Here are some photos from our expedition…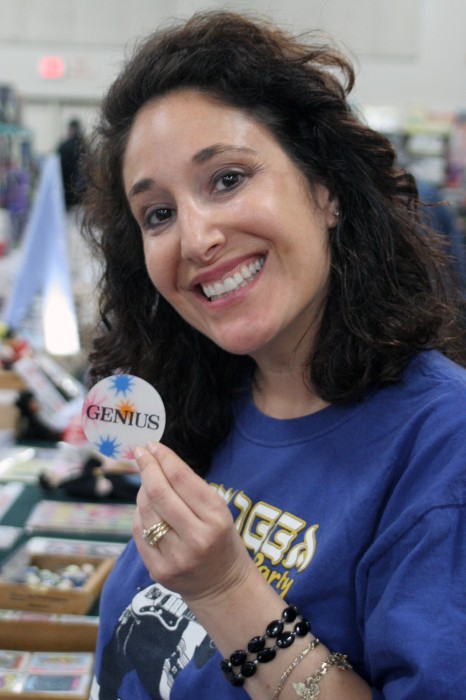 Kooky Kitsch's Jessica finds a very appropriate lenticular button at the show.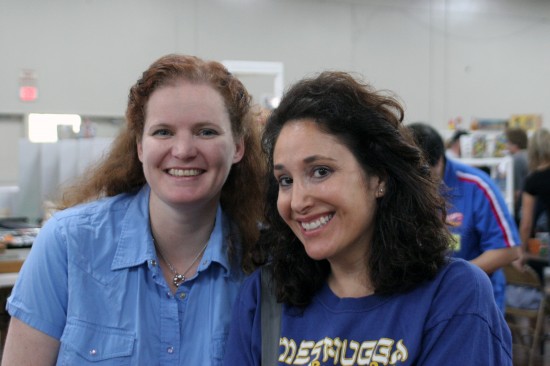 The show was almost over, so while we waited to talk to Susan, we decided to get some shots of us at the show (and purchase things we hadn't intended to…sigh).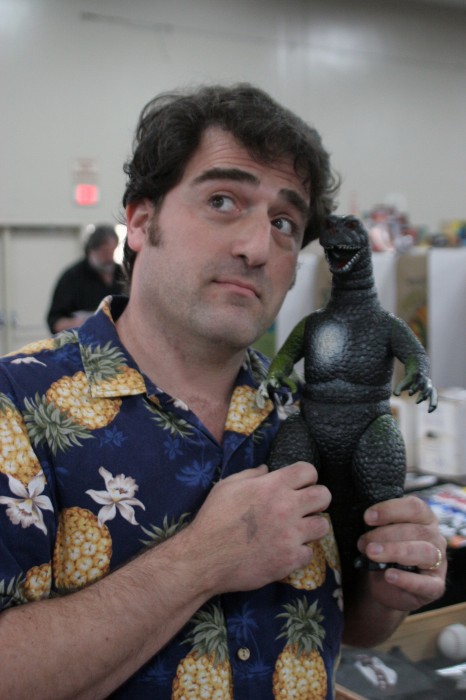 Mel found a new Godzilla at the show. Interested in seeing how he will dress this one :)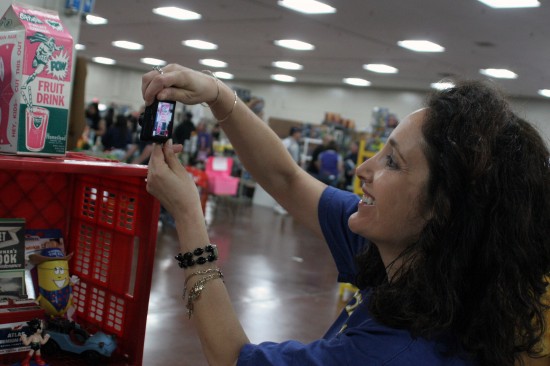 Jessica took all kinds of pictures of some of the cooler items at the show. This was a Batman 'Fruit Drink" carton with a cut out mask on the side that reads "HEY, KIDS- CUT THIS OUT".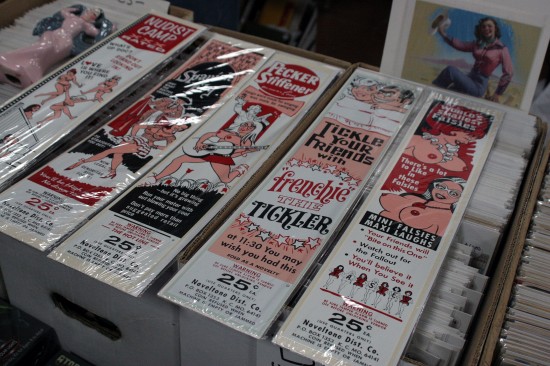 For my boyfriend, Ken, I took this shot of 19
. The "World's Smallest Falsies" one came home with me to put in our man cave bathroom. (How could I not get it, I mean really.)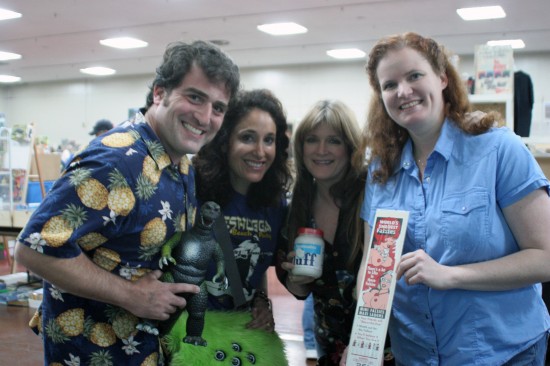 Then it was time to pose (and talk) with Susan with all our show finds…and Fluff, of course.
She greeted us with, "You're ALLEE'S PEOPLE!" Then the fun really began…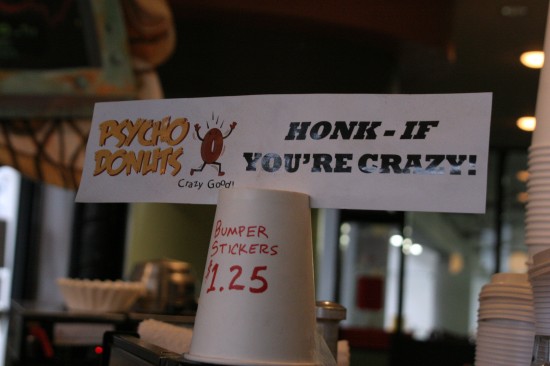 Mel offered to take Susan and her lovely pal from Precious Paws, Georgyne, to the airport but first, a stop at Psycho Donuts in downtown San Jose! Needless to say, there was some honking.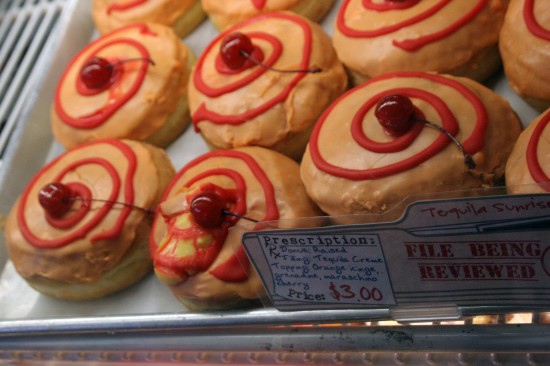 If you have never been there, it's totally worth a trip! The staff are cute women dressed like nurses in an insane asylum and all of their donuts are themed. This one is "Tequila Sunrise" and has something called 'tequila creme' in it.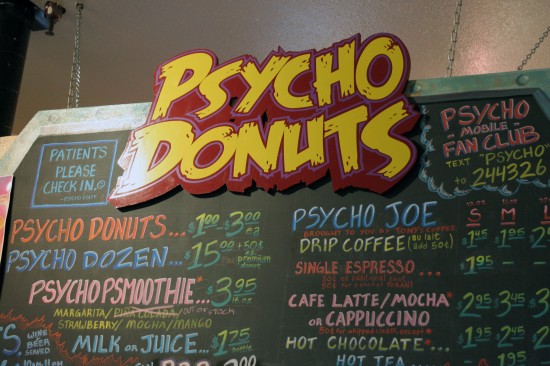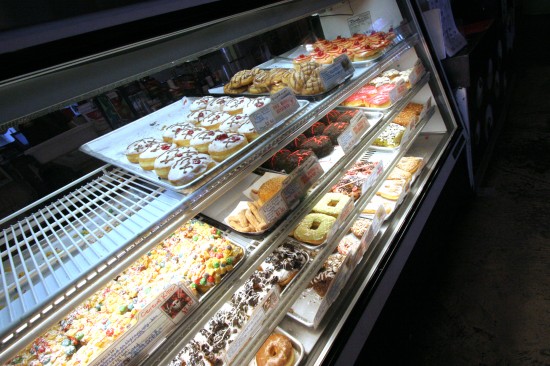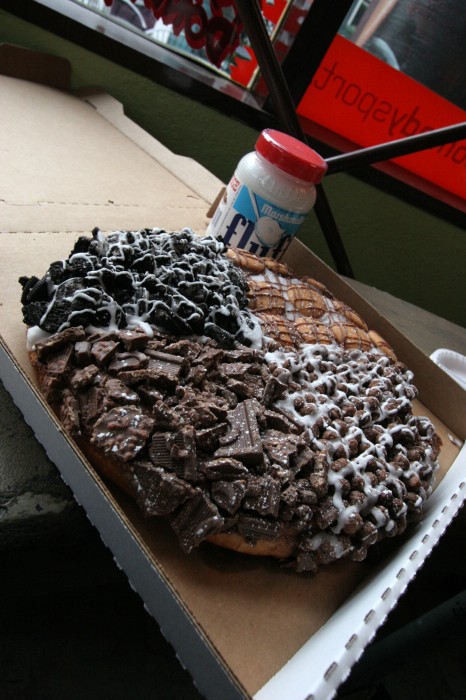 Mel ordered the 14″ Donut Pizza. So wrong, yet so right.
You are looking at Nestle Crunch bars, Cocoa puffs, Oreos, and Nilla Wafers on top of a giant donut.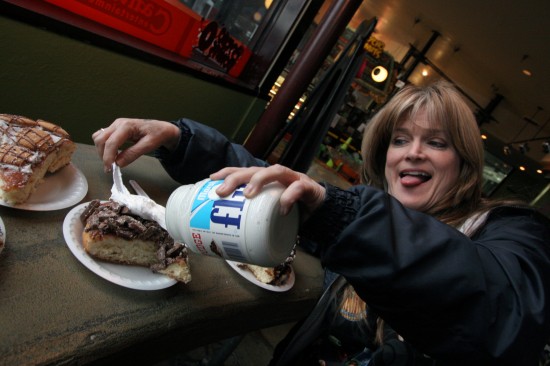 Of course, we had to crack open some Fluff.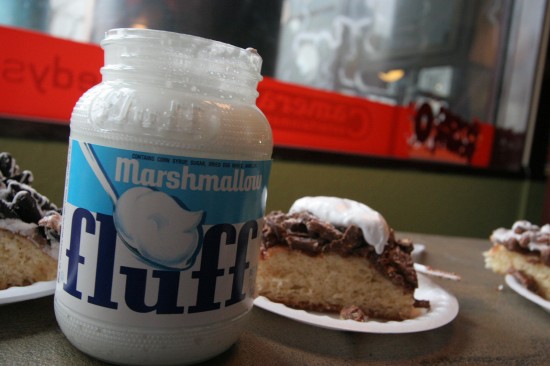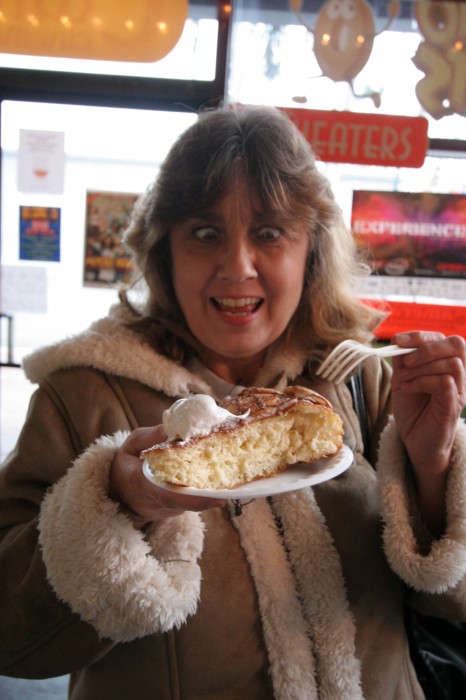 Georgyne got a little 'psycho' over this Fluff donut creation.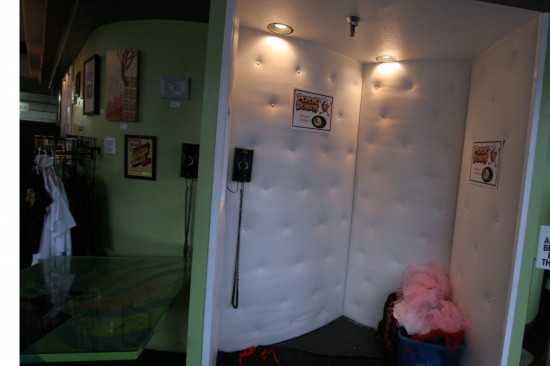 Then we were ready for the padded room. Feeling a little insane…mostly from sugar.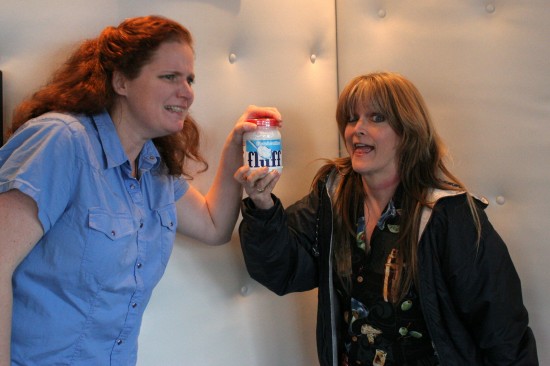 Susan and I fought over the last jar of Fluff in the padded room. She won.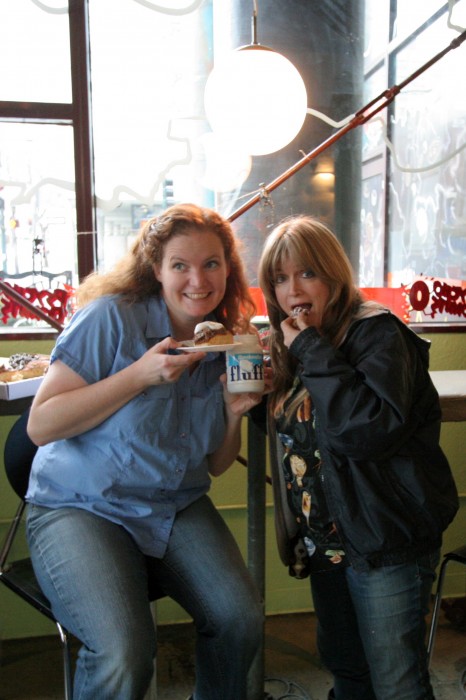 Then they released us from the donut asylum so we could further enjoy our Fluff donut pizza.
Special thanks to Allee who wasn't there but was DEFINITELY there in spirit and was behind making this happen!