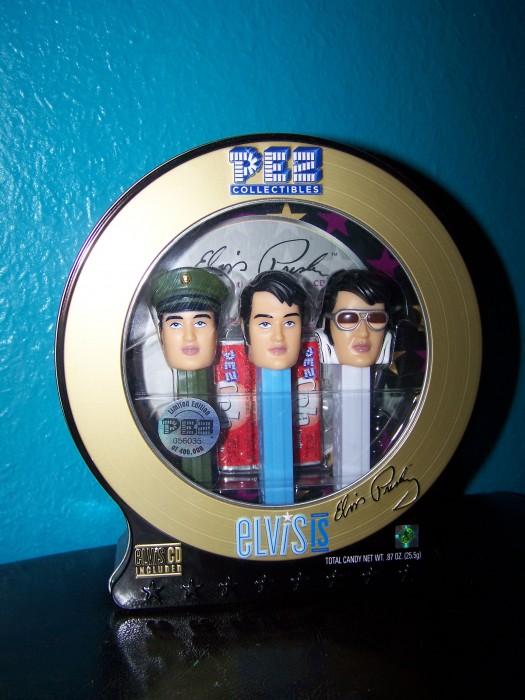 Last christmas my hubby suprised me with this marvellous set of three Elvis Presley PEZ dispensers. I´m a collector of those thingies and had never seen them before. As I opened the pressie my hubby said "I´m sorry, I know originally you are looking for an E.T. dispenser, but I hope you like those too." I though he was kidding me, cause I totally LOVE this!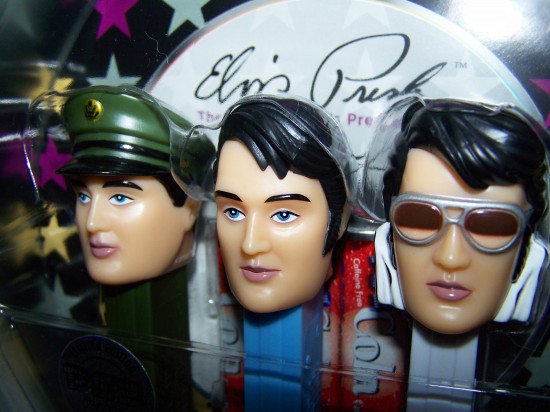 The box comes including three packs of PEZ candies and a limited CD with "Hound Dog", "Follow that Dream" and "The Wonder of You", matching to the three decades of Elvis career (50s, 60s, 70s) that are represented on the dispensers.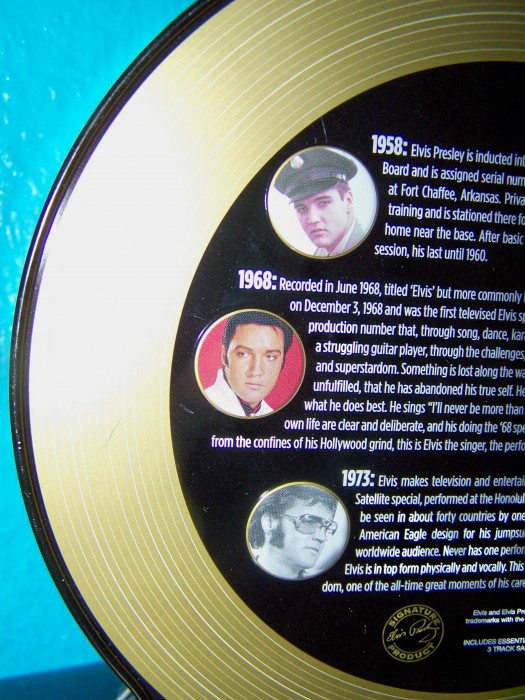 On the back of the case you can find a small bio of those three decades and I really dig the design of pink and golden stars inside the box. Many thanks to my dear hubby!