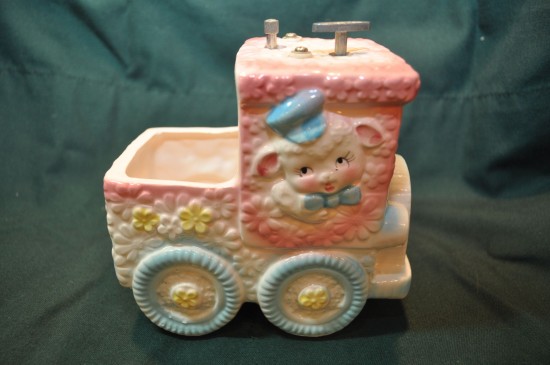 Sweet music-box planter I picked up over the summer.  It plays "Rock-A-Bye Baby," and has a "Made in Japan" sticker.  It was kind of difficult to clean it up, because it was full of dirt and I didn't want to damage the music box mechanism.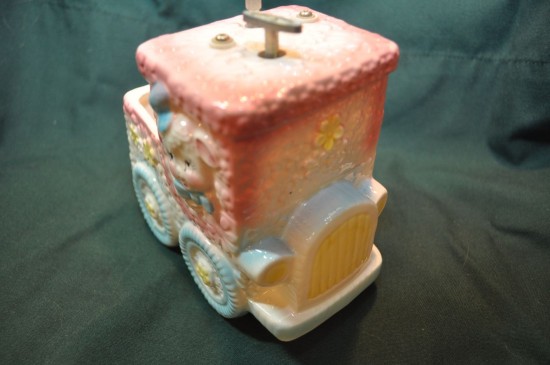 I was calling it a train, because the sheep looks like a conductor, but it has tires, so I think it's a truck.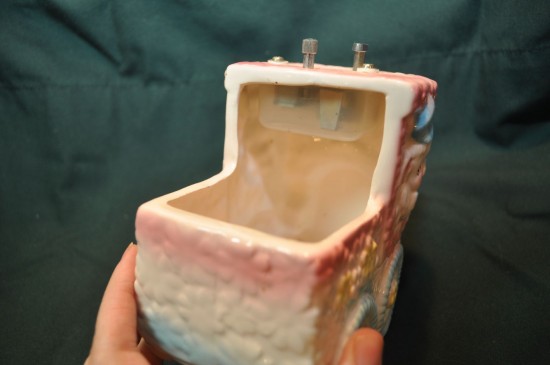 The music box is thankfully protected by a plastic dome.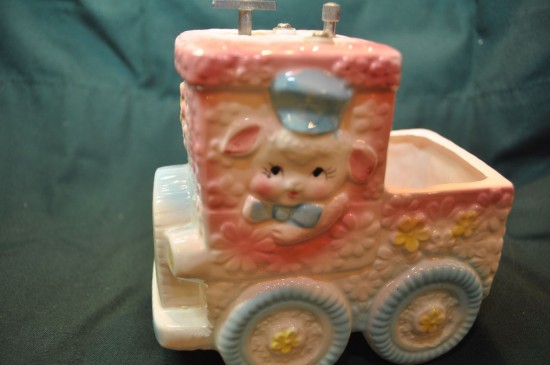 Here's the other side.