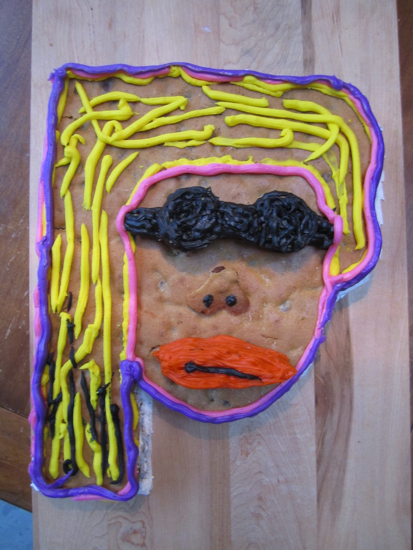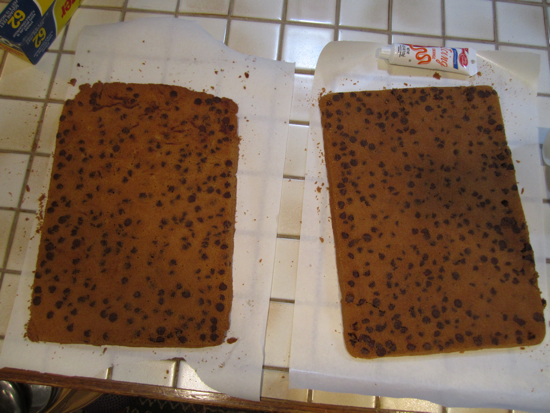 Here are the two layers that would eventually be stuck together.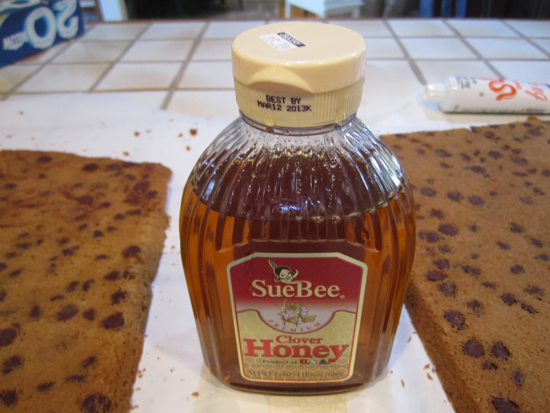 I came up with the idea of using a splattering of honey from top to bottom of on of the layers so that when I stuck them on top of each other they would not slide around.  Honey makes great "food glue".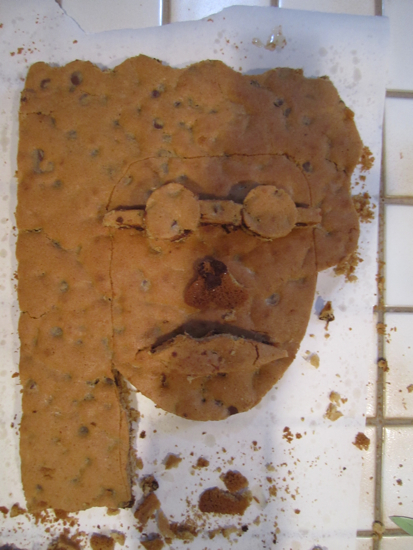 This is where I just cut out the shape of Allee's head and hair.  I used the remaining pieces to make double layered eye glasses and lips.  I laughed so hard over the eye glasses and was originally going to just draw them on with icing.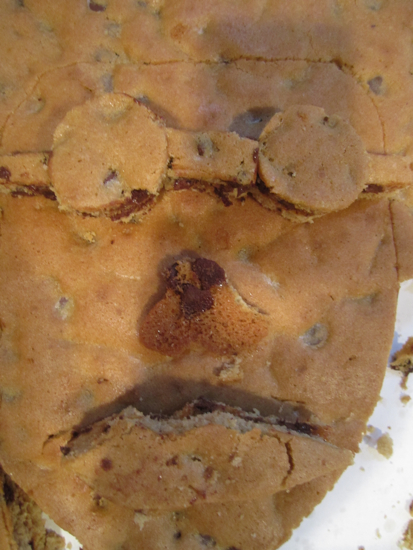 Here is an up close shot of Allee's face.  Every aspect of Allee's face is also a double layer of cookie.  Allee's nose was a piece of scrap cookie that I thought resembled a nose so that is how I created her nose.