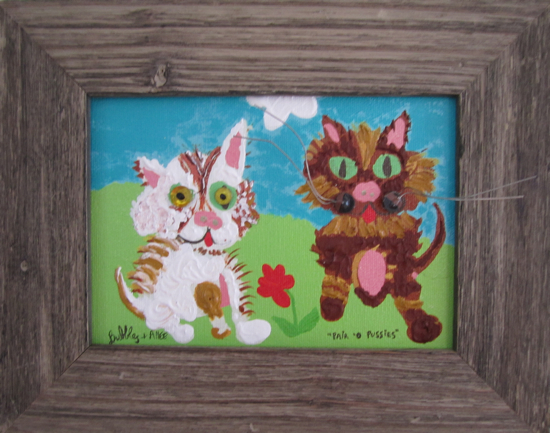 This is "Pair O Pussies", another fabulous painting by "Bubbles The Artist". I believe the paintings in this post are all 5 x 7 in size. I LOVE how the whiskers are reaching out onto the frame!
I don't think you can ever have "Too Much Wah Wah" or big enough hair.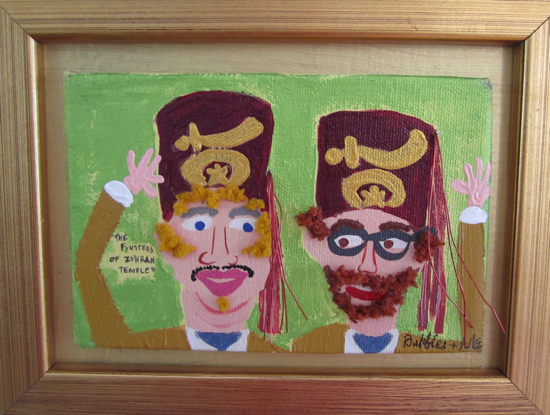 Off to the temple!
"The Business of Being A Sad Clown".
"Still Life". This is one of my favorite paintings by Bubbles.