Most of the AWMOK knows I'm a car guy.  Not the foremost expert, not ready for prime time in terms of writing for "Car and Driver,"  but nevertheless not without a passion for autos.  The Petersen Auto Museum in Los Angeles is a well-known organization dedicated to the car.  On this shot of the museum looking east on Wilshire Boulevard in L.A., you can almost see clearly a facsimile of the Chrysler Imperial that was customized by Dean Jeffries for the original "Green Hornet" TV series.  More on him in later posts.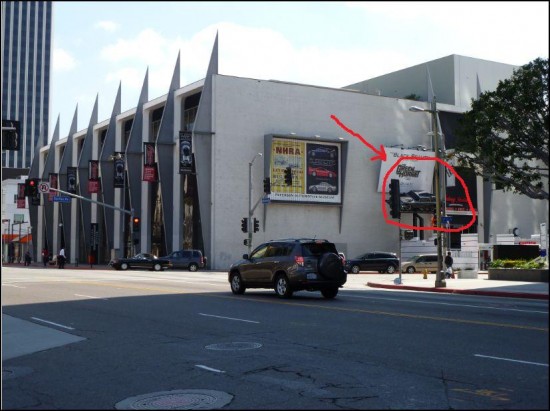 This story is about my visit to ebay, my love for cars, Monica Johnson, and the Petersen Auto Museum.  Most of my AWMOK friends know I'm a little dingy about cars.  The one time I met that most fantastic showman, and BFF of Allee, Charles Phoenix, he tried to give me advice about buying old cars.  His advice was to stick with the cars that don't have many options,  like power windows, seats, radio antennae, in other words luxury cars of their day.  Charles, you're brilliant, but Dude, I just love the ones with the gadgets.  Just look at this fantastic 1978 Cadillac Seville.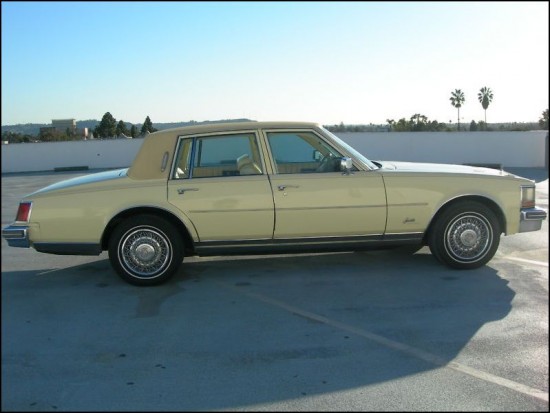 I love Amercan Iron.  Monica Johnson, our AWMOK friend and wonderfully weird screenwriter and author, convinced me that I would love Palm Springs a year or so ago.  So when prices looked cheap, I decided to buy a little 1964-built by Les Paul condo out there.  My wife and I are crazy about it.  But I needed something to get me around when we're there.  I love the blue California license plates on the older California cars like on this old Caddy.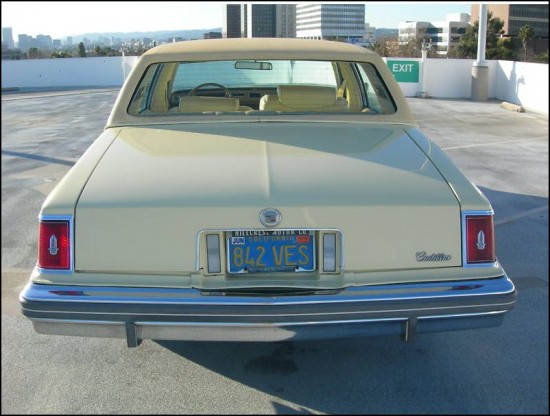 So about a month ago I was drinking Margaritas on a Friday night, and browsing Ebay for what might be a prospect for a nice old Margarita Cruiser in Palm Springs.  I saw a car with 40,000 miles, it was the right color for PS, and the bidding seemed low.  I thought I'd just have some fun and stick a very low bid in, and then watch where it went from there.  Nobody bid higher.  I bought the car.  Of course, this is it, shown here on the top floor of the parking structure of the Petersen Auto Museum in Los Angeles.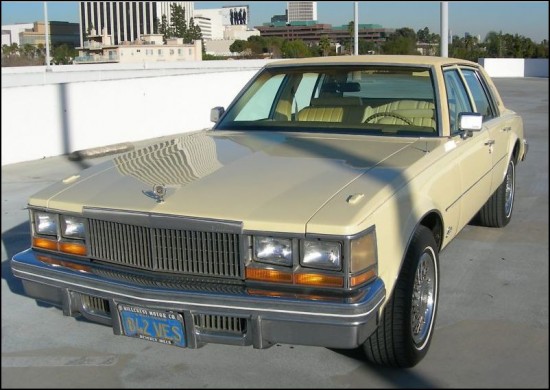 From time to time, people donate their vehicles to the museum.  As it turns out, one family in Beverly Hills owned this car from new until about 4 years ago, when (presumably) Grandma passed, and no one wanted the yellow beauty.  So the museum stuck it in climate-controlled comfort for those years, and then stuck it on ebay to sell it.  Who doesn't love yellow leather seats?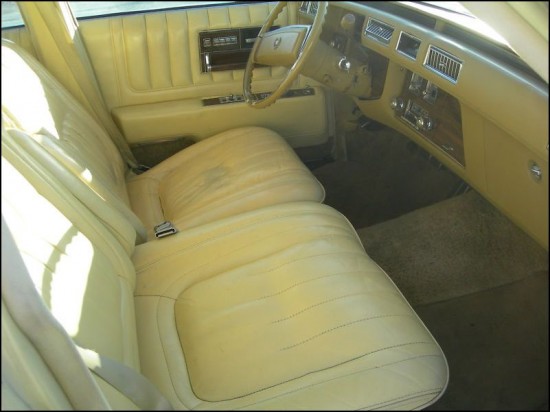 So a couple weeks ago, I flew into LAX, took a shuttle to within a couple blocks of the museum.  I walked to a Wells Fargo, had them make a certified check for the purchase price, and took, sight unseen, delivery of a 30+ year old car.  Filled it with gas, and drove it 70 mph all the way to Palm Springs to our little condo garage where it now sits.  Monday I'll take it to get it's Smog Test in Palm Springs:  I haven't had a lick of work done to it, and it's been sitting for years except my drive on I-10 to where it sits that day.  Wish me luck!