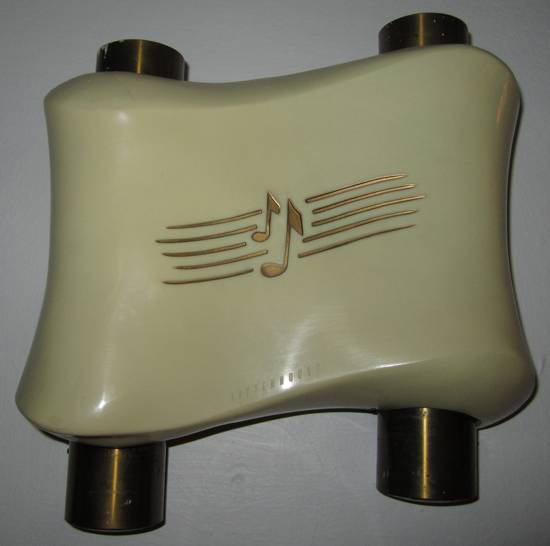 Okay, this kills me and although some people might miss, the front doorbell chime is absolutely on my favorites list!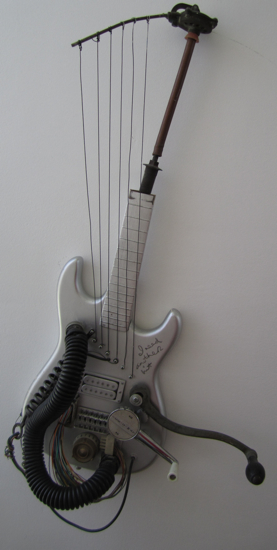 This guitar sculpture was made by Allee from various crank wheels, knobs, handles, wires and other hardware! This hangs in the area where the doorbell is.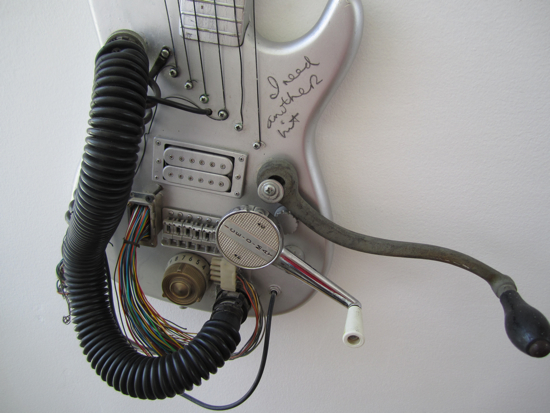 "I Need Another Hit".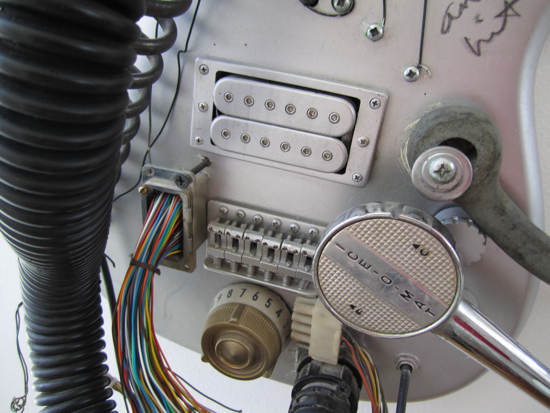 Love the "ice-o-mat" handle!