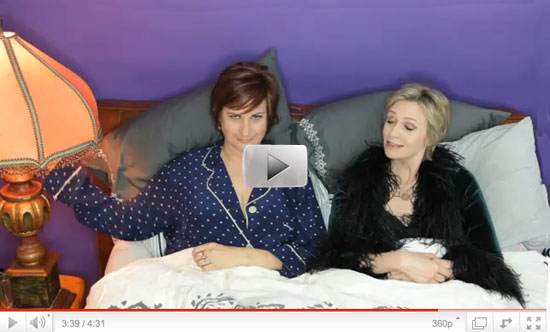 My friend and hysterical TV comedy writer, Maxine Lapiduss, has done a brill job on the just-released-and-going-exceptionally-strong video for a song I co-wrote with her, Mark Waldrop, with whom Maxx started the lyric, and Michael Orland, musical director and accompanist for American Idol, good friend, and neighbor of mine who came over with Maxx and with whom we banged out the music in a few hours.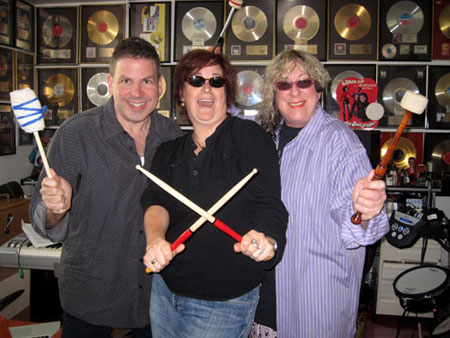 I'm not traditionally big on parody songs but this is the cherry of the bunch. Maxx called a bunch of her friends to help and, if I do say so myself, we all performed masterfully. Wendy and Lisa, yes Prince Wendy and Lisa, produced the song and Jane Lynch, my favorite comedy actress and Sue Sylvester on Glee, does an hysterical cameo.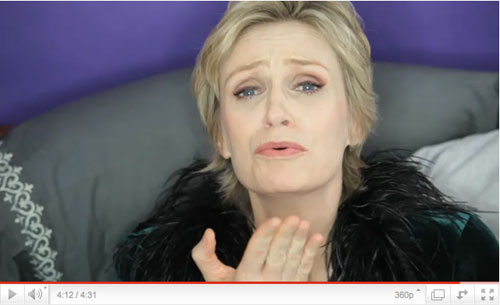 The melody of "Scared About Life Without Oprah" reminds me a lot of of my earliest songs,…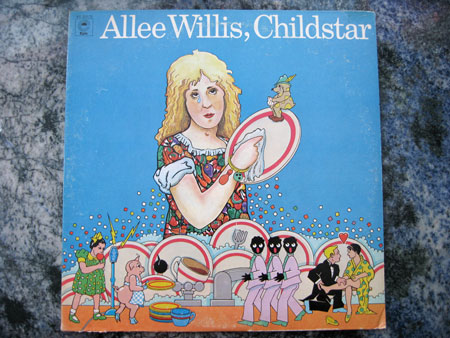 …totally Pop and slightly theatrically inspired, with bouncy Carole King/ Laura Nyro-ish inspired background vocals.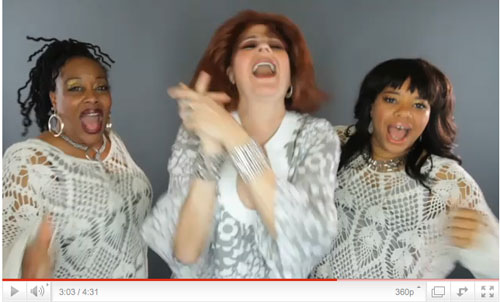 Maxx has true love for Oprah.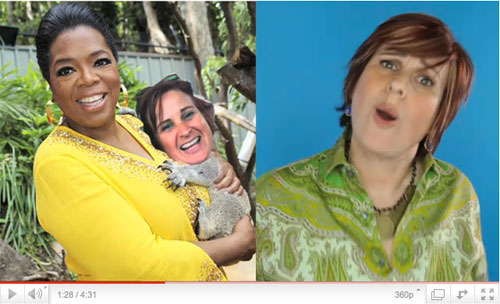 I, too, have true love for Oprah.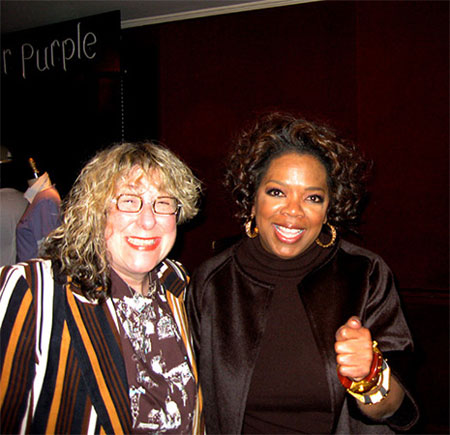 We met when she and her TV crew surprised the cast of my musical, The Color Purple, about a month before we opened on Broadway and told us she was joining the show as above title producer. Far from "Scared About Life Without Oprah" I was "Elated about Life WITH Oprah"! Although you never could tell that from this photo where, when most people wait their whole life to be spoken to by her, I wasn't even aware she was standing next to me attempting to make conversation: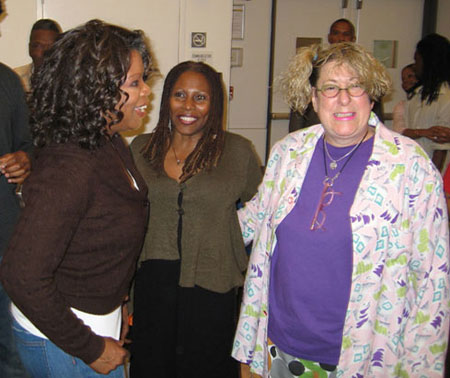 If you live in LA, Maxx is doing one last performance of her hysterical comedy act, "Mackie's Back In Town" at Sterling's Upstairs at Vitello's in Studio City this Sunday night, featuring a live performance of "Scared About Life Without Oprah". And if you're on Facebook, join the fan page,  http://www.facebook.com/pages/Maxine-Lapiduss/186264481403869. And here it is on itunes: http://itunes.apple.com/us/album/scared-about-life-without/id427623190?uo=4. I swear you will love this, so hit Maxx's nose now!