Here's an interesting carousel. This is the Chouval Bwa of Martinique and it is wooden and man powered. This act was presented on the Fair Grounds Race Course during the 2010 New Orleans Jazz and Heritage Festival. The Jazz Fest brings in many acts from the Caribbean and the African diaspora. This is one of the really fun ones though i must admit that i did not go for a ride, it made me a bit queasy just looking at it go round and round. All the rides were free and you could go on the carousel as many times as you wanted.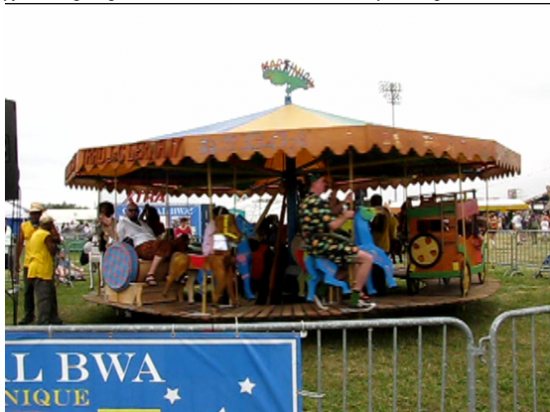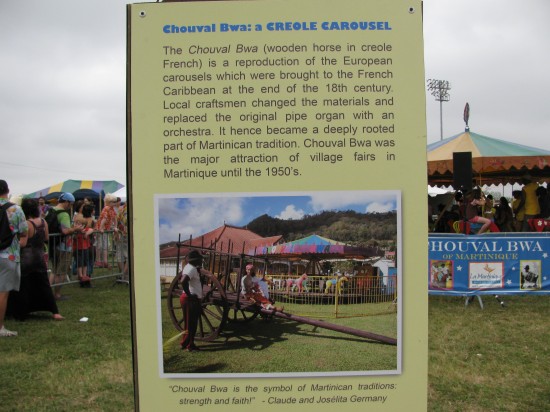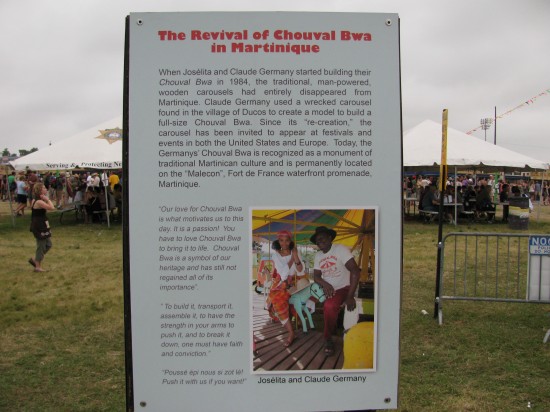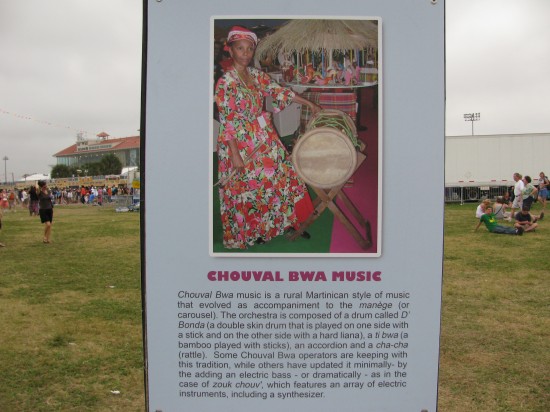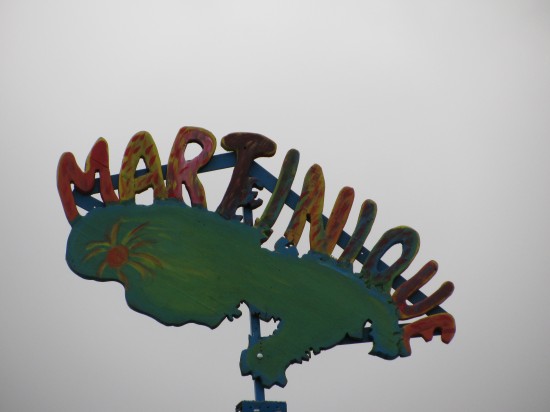 http://www.youtube.com/user/BatonRougeBill?feature=mhum#p/u/12/7QAMfELqMNg
The above link is to a YouTube video of the chouval bwa in action. Note how the band is playing in the middle of the carousel. They were on the Fair Grounds for the second weekend, Thursday thru Sunday. The video and pictures are from Friday. They also had a stage act with dancers which i saw on Sunday which the following pictures are from.
Joselita Germany with the D'Bonda drum and the accordion player on the left, an integral part of the chouval bwa orchestra. Also seen is another of the hand drummers. The music is highly infectuous and quite rhythmic with all the drums. There was even a waltz played, which i had to grab a partner for to properly dance with.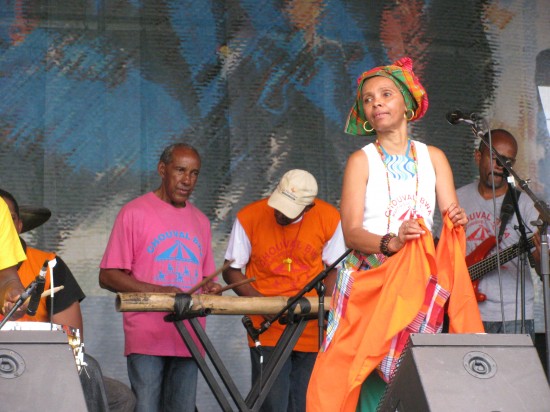 In this picture you can see the ti bwa, the bamboo log drum. I have to get me one of those. I've seen the ti bwa used in another band from Martinique/Guadeloupe called Marce et Tumpak, another fine French Caribbean act.
After all the acts are finished on the second Sunday, i tend to hang around on the Fair Grounds until we're run out. During this time i watched as the carousel was broken down to be put back in it's shipping container for it's voyage back to Martinique, most likely by ship.