A few years ago I thought I'd found the perfect birthday gift for my Mom.  She really doesn't want anything.  So I decided to buy her a couple of antenna toppers.  I ordered them, they came in time for her birthday, I wrapped them, drove the 6 hours in my car to her little town in Nebraska bearing these specially creative gifts.  She loved them.  But she doesn't have a car antenna on her buick.
Even so, I do have to love the mascot for www.happyballs.com.
Super Happy Ball Guy.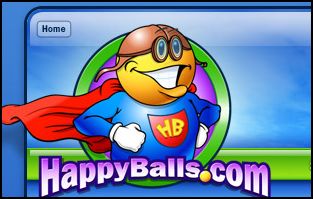 Super Happy Ball Guys says: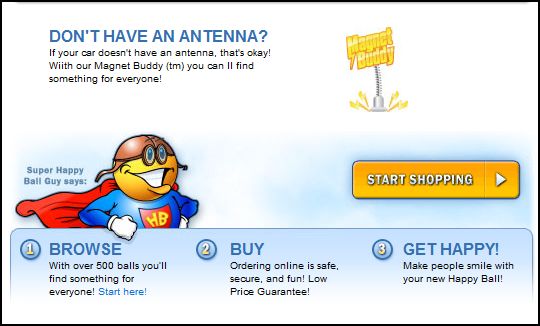 "With over 500 balls you'll find something for everyone!"  I'd say!
And on their web site this evening I  found  a "Very Collectible Collection."  Limited Quantities, made for a Hollywood Studio, and now available to you,  it's  "Crystal Bright,"  Antenna Toppers made with Real Rhinestones!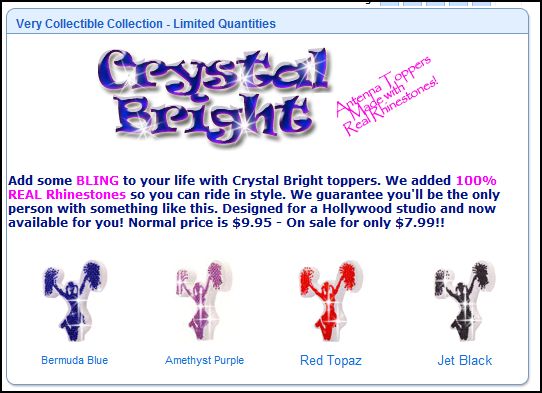 And they even have them for the teacher in my life, who also doesn't have a car antenna.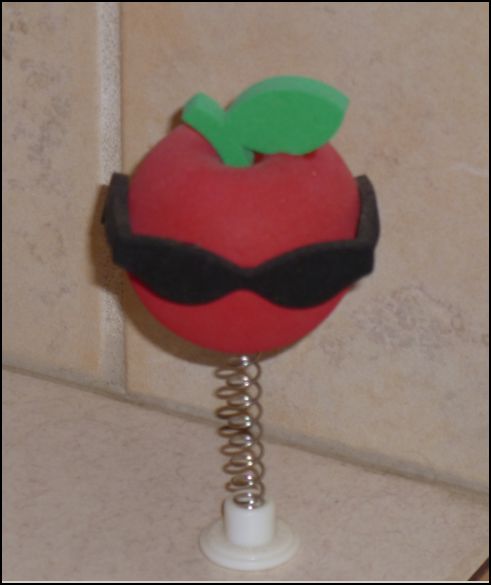 How can you go wrong when giving happy balls for that special occasion?   Need to dust that.