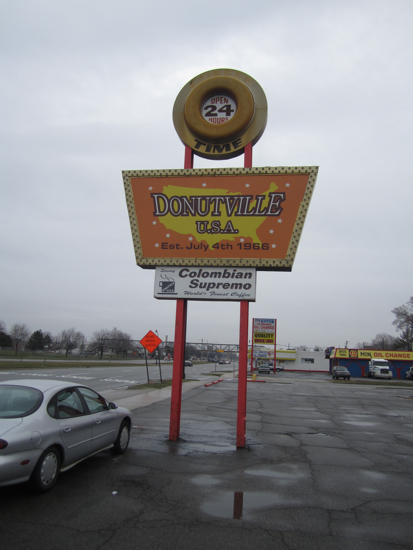 We stopped to photograph and film this little donut shop while shooting in and around Detroit.  The best part of this donut shop was the architecture and the building itself.  This is one of the places where we interviewed the girl who was working the counter.  I of course had to quickly buy a dozen donuts which almost didn't make it back to our headquarters.  I think we managed to save a few for the rest of the crew.  This place was built in 1966.  Several of us were running around with cameras and people thought we were completely nutty.  The honey glazed donuts were absolutely scrumptious!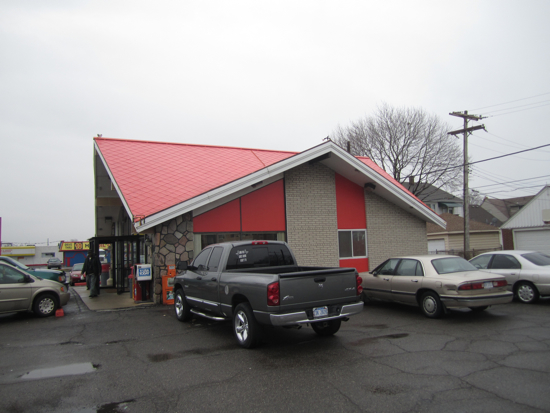 This was the best shot that showed the architecture of this little place!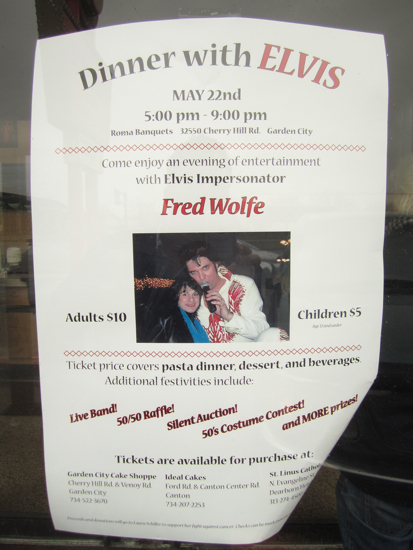 Eeeks.  I was really hoping that Elvis wold have been sitting at the counter but that was not to be……This poster was hanging on the front door of Donutville.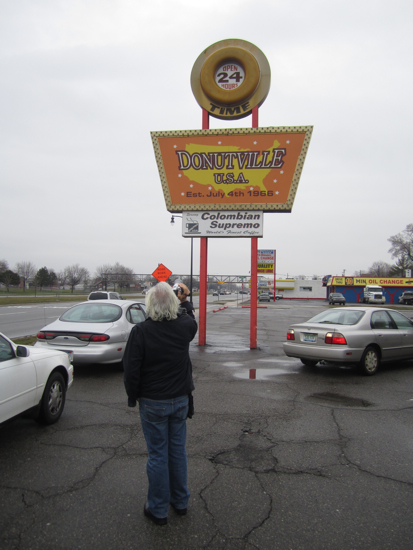 Here is Jim taking some film footage of Donutville.