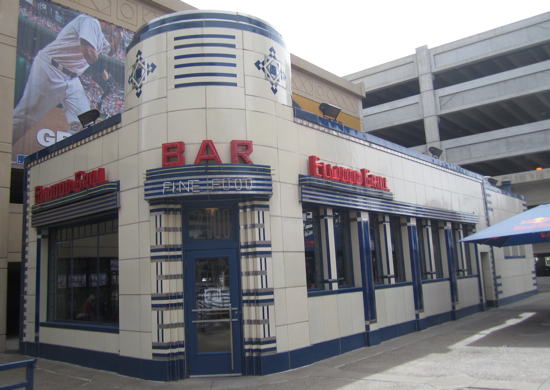 Gorgeous little eatery in downtown Detroit that was located not far from where I was staying.  My first day in Detroit, Ernie and I took off on foot to explore the city.  Best way to see downtown is by walking even though my legs were absolutely killing me at the end of the day.  It was all worth it as I snapped some really fantastic shots of old Detroit.  We kept up our pace so I didn't get to walk into this place which I now regret.  I was so taken by the architecture of this building.  This place was built in 1936.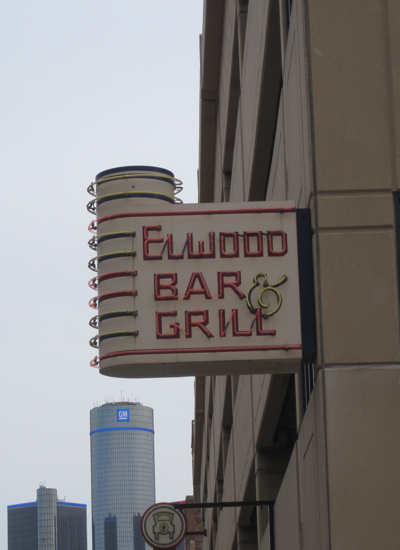 It was early in the day so I didn't get a chance to see the neon sign lit up.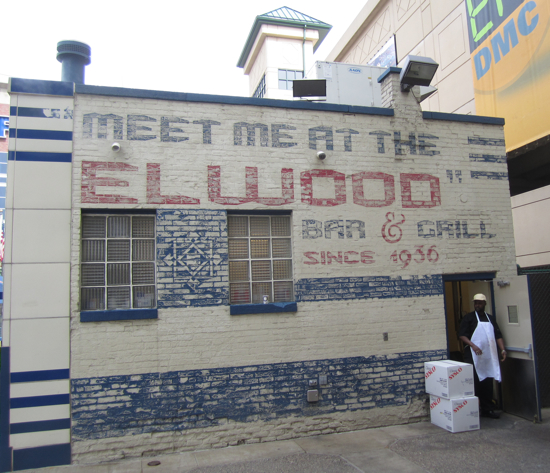 Love this shot of the back of the bar & grille.