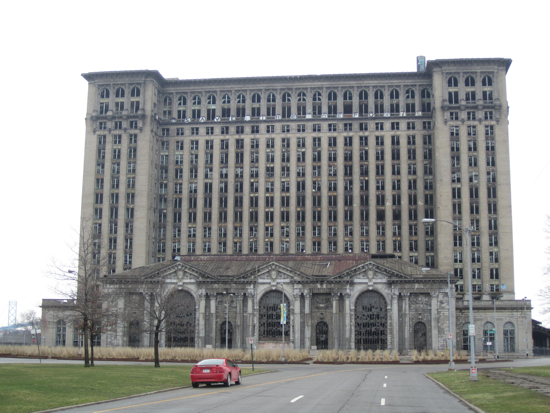 Came across this amazing bit of architecture in Dearborn which is on the outskirts of downtown.  It's breathtaking and I would have given anything to get inside of this place.  If anyone is interested, there is a ton of video footage on You Tube shot by various urban explorers.  It has a fascinating history and has so much potential to bring money and businesses to the area.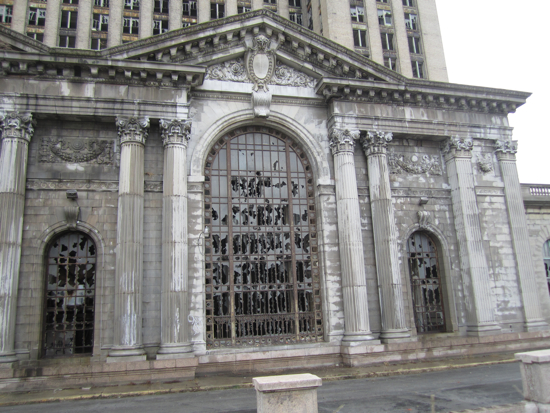 Something so hauntingly beautiful about all the broken windows.  If my big ass could have fit, I would have crawled into this building  through one of the windows.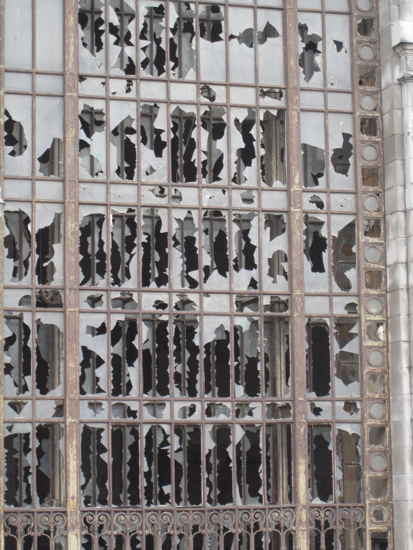 One section of the front of the depot station.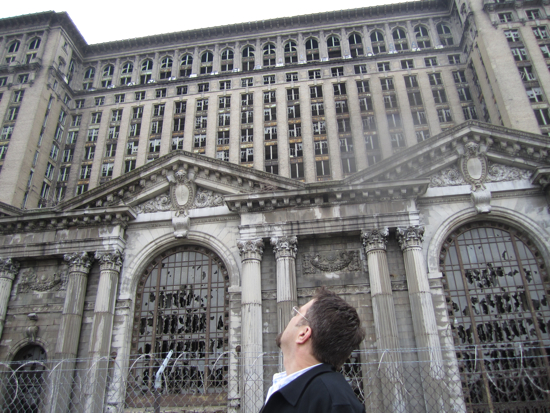 It was truly overwhelming to be this close to such an amazing place.  Wait, is that grey in my hair?
Although not always accurate, here is the link for a wikipedia entry with some information of the Michigan Central Depot.
http://en.wikipedia.org/wiki/Michigan_Central_Station