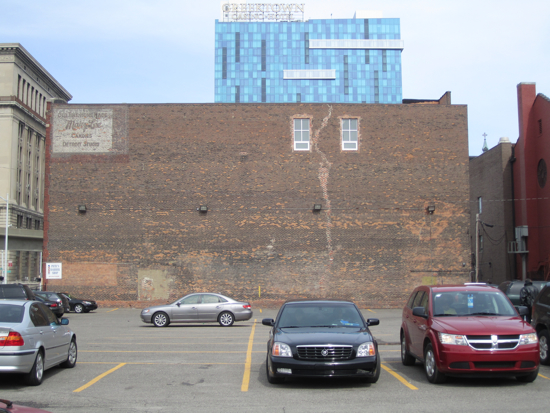 This is how close the crew was to each other when we were all staying in Detroit.  Behind this old brick building that once housed Mary Lee's Candy Studio is the Greektown Hotel.  We were all scattered throughout downtown but we were all waling distance form each other's crash pads!  I absolutely love when old brick buildings leave the remnants of the old business signage on the side of the building.  It's not longer a candy studio.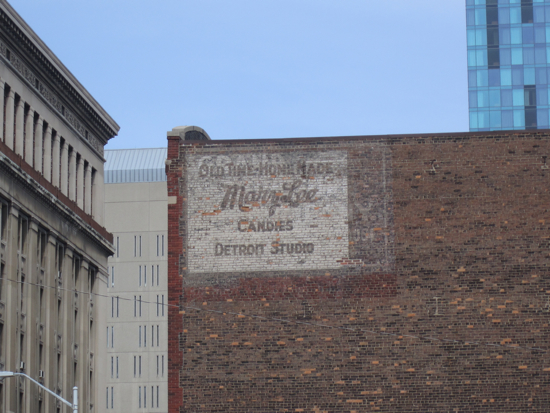 Old Time MARY LEE Candies – Detroit Studio.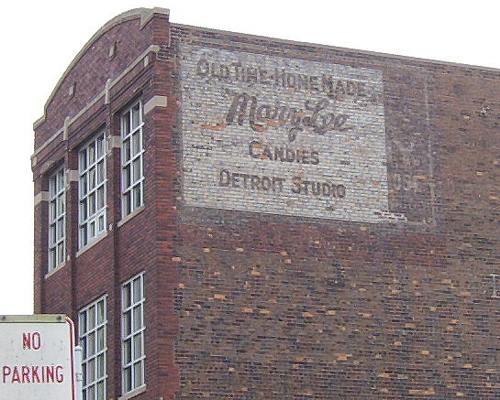 I did not take this shot but found this particular image on line.  I wanted to post it as it shows a bit of the front of the building.