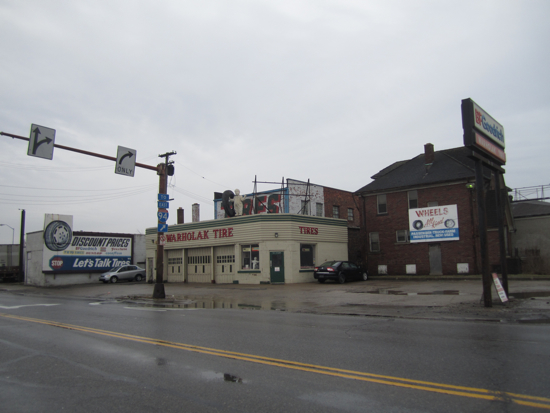 We spotted this tire shop while exploring Detroit and I was initially attracted to the architecture and really plotzed when I saw what was standing on the roof.  Kids selling tires?  Huh?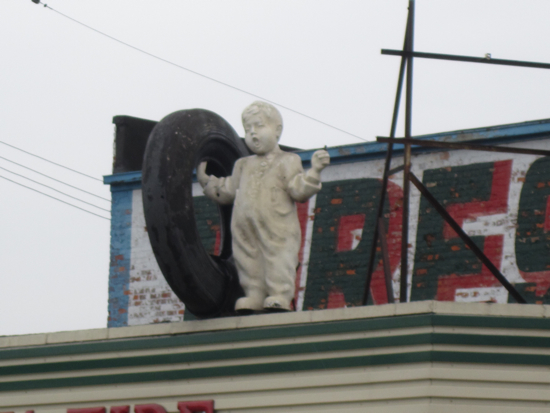 I'm wondering if this rooftop sculpture is really little Billy Warholak?  It looks to me as if he is singing.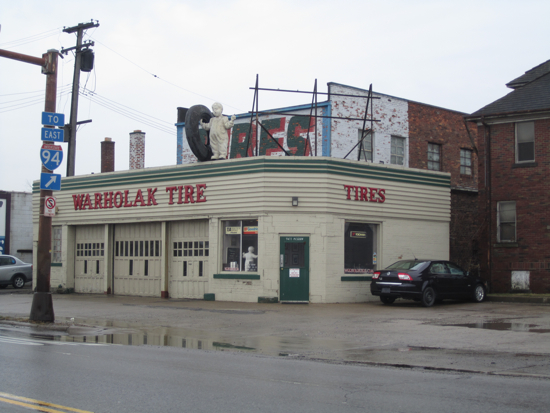 There is even a little statue in the window!  All pictures in this post were taken on April 8th, 2011.