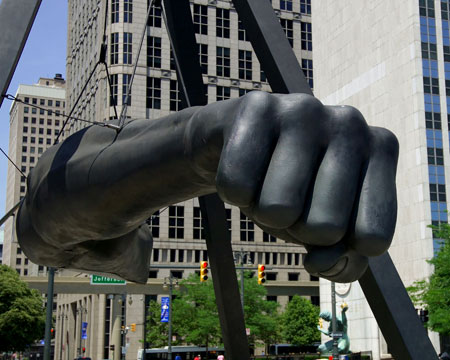 We had some time to kill on Tues, April 5th, before going to a reception for the Rust Belt To Arts Belt conference I was giving a speech at the next day. The party was downtown so we used the opportunity to swing by Detroit's most famous landmark, The Spirit of Detroit.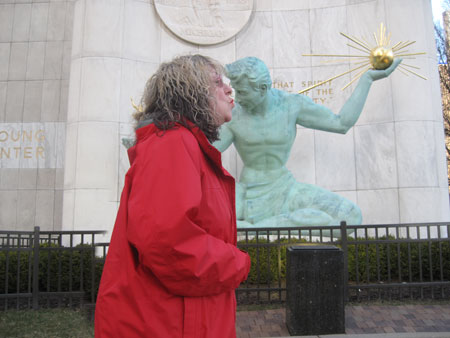 This bronze statue, designed by Marshall Fredericks for $40,000 in the 1950's, sits in front of the Coleman A. Young Municipal Center. Turning a gorgeous aqua over the years, it's right down the block from Joe Louis' fist, made very popular most recently in the Eminem Chrysler commercial.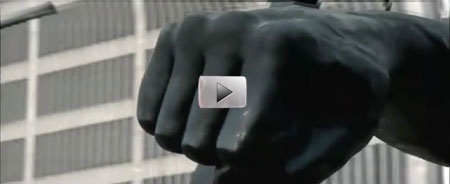 The 24-foot fist, designed by Robert Graham, was a gift to Detroit by Sports illustrated in 1987.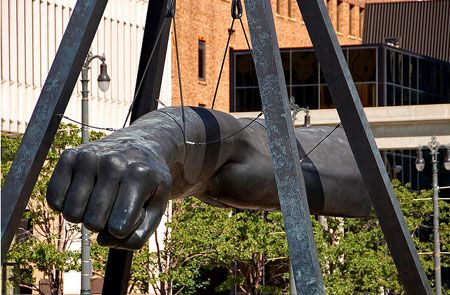 The fist is on Woodward and Jefferson, the last street before you hit before Canada. That's Windsor across the water.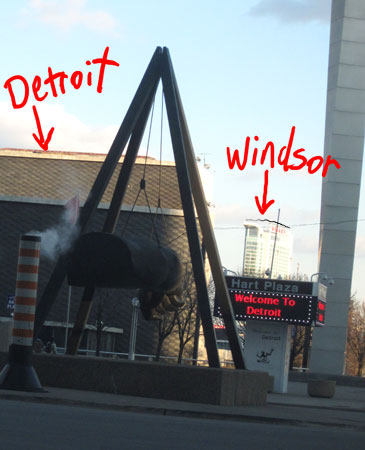 Mark Blackwell, who was videoing me, and I realized that me positioning myself just right as we drove by the fist could make excellent footage for the documentary we were making of my trip. It took a few times driving around Joe's hand to get it right. The fist didn't look right protruding from my head.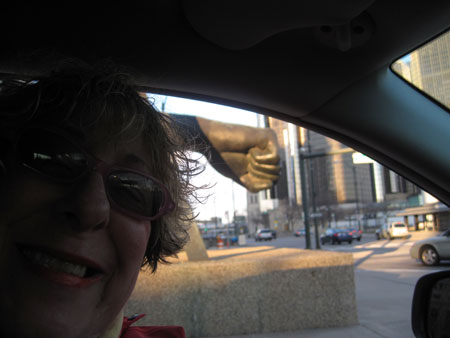 And it didn't look right shooting out of my nose.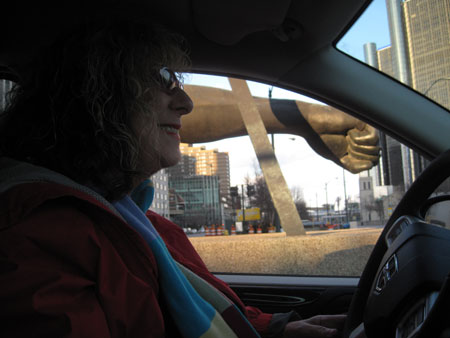 I finally just made a fist of my own.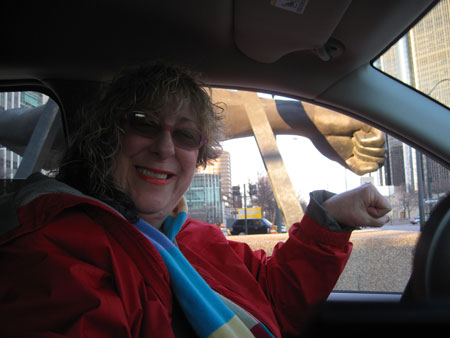 I know my hand position should have echoed Joe's position more but we were about to get a ticket so we moved on. And now we were running late for the reception.  Which is too bad as we really wanted to eat at the Ellwood, just a few blocks from the fist: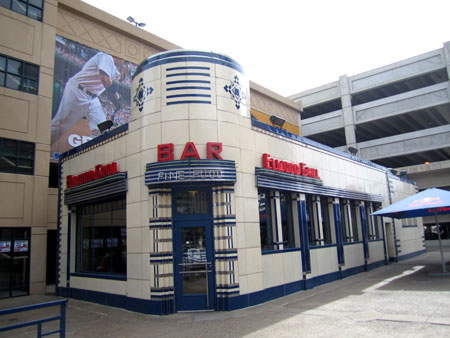 Or here: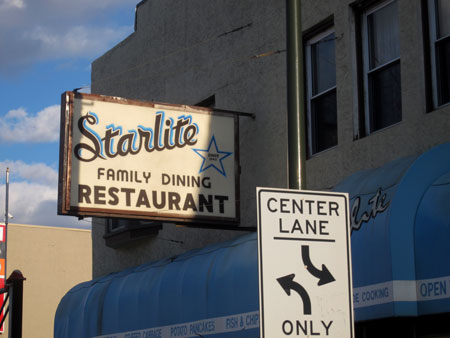 Or here: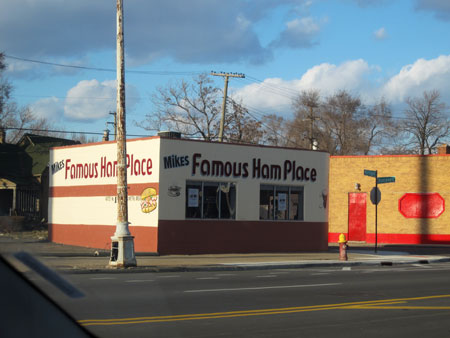 But we drove straight to the reception, where we were sure there'd be food. There was. Plenty of it, but it was too fancy and I wanted real Detroit, the food I grew up on. So we went back here: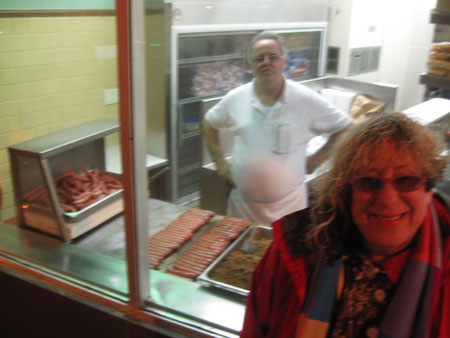 Lafayette Coney Island, home of the crunchiest, most chili-loaded dog in the land.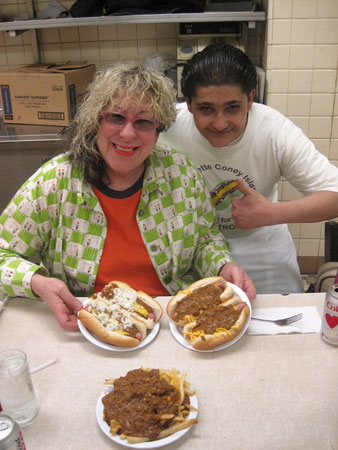 The dogs aren't all mine but it made for a better photo. Probably not what Joe ate in his prime years but definitely comfort food for my kitsch brain, and a MUST if you hit Detroit.