Having raised three kids with my wife Cyndi, it turns out there are things in my house from those days that I had no idea were here, or where they came from.   Exhibit A:  "The Head Rest."
Here's the other side of the box with a guy on it.  Try not to notice the K.D. Lang and Garth Brooks CD's in the background.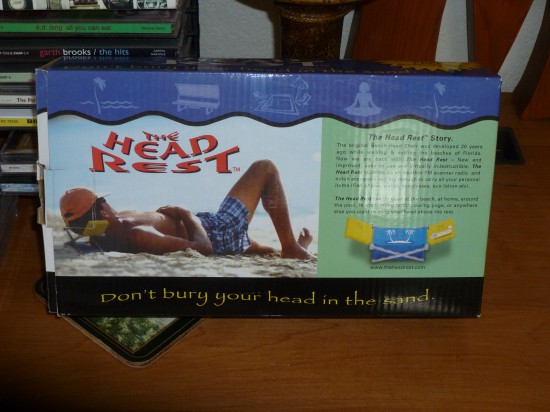 So it has a radio that works, and you can listen to K.D. Lang, or Garth Brooks, or whatever those models like to listen  to, one would hope something written by Allee!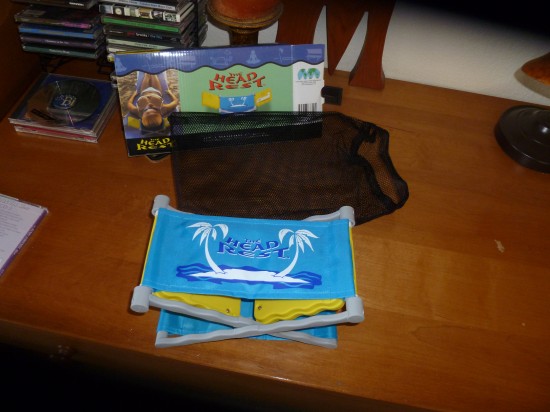 Here's a close-up of the "All Weather" radio.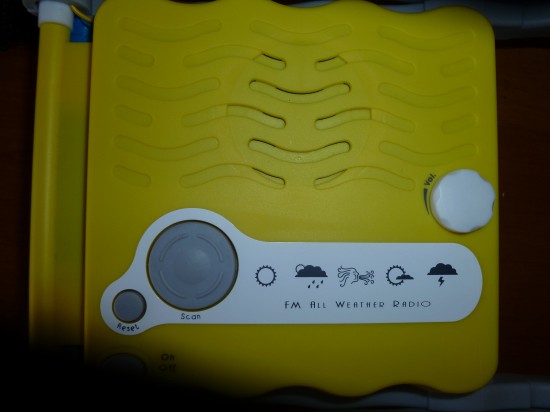 We don't have bodies that look that good in our house, so I asked Ida Grace to model for us.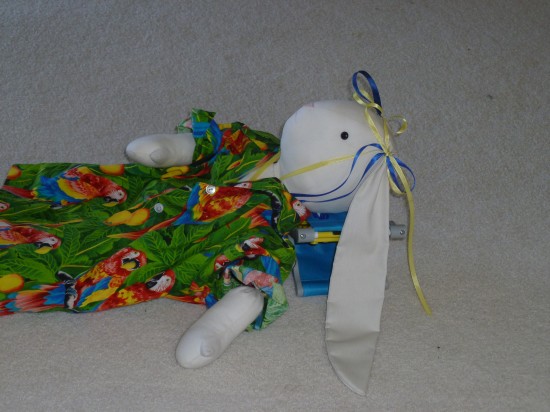 My Mom made Ida Grace for the kids 25 years ago, complete with dresses for the holidays, but sometimes she likes aloha shirts.
Here she's enjoying her easter egg dress under the telescope the kid's left behind that just happens to be right by the window.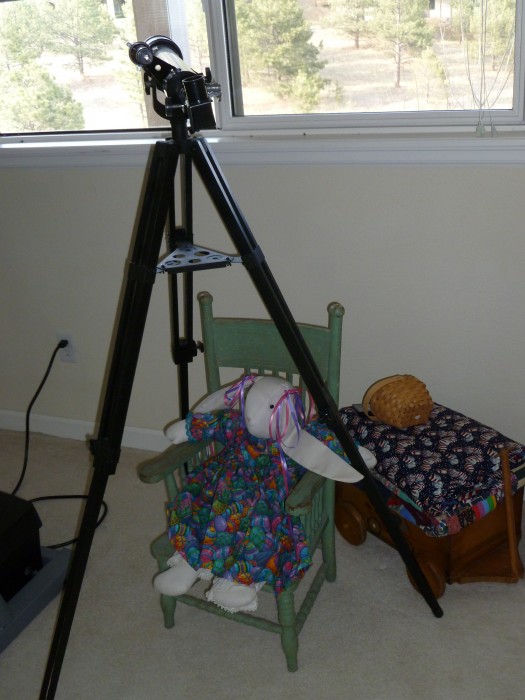 Happy Easter to all my AWMOK friends!