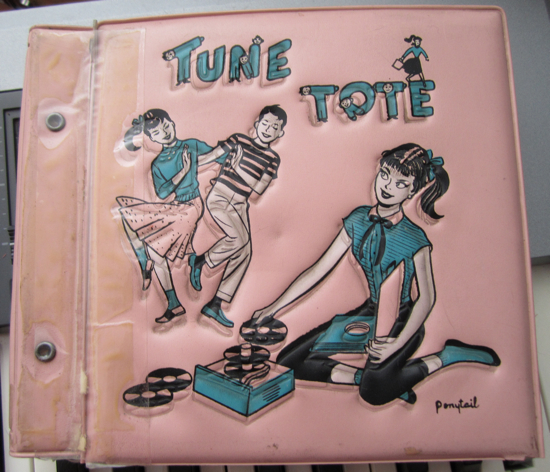 These are so cool. I had the blue one that mysteriously disappeared from my house.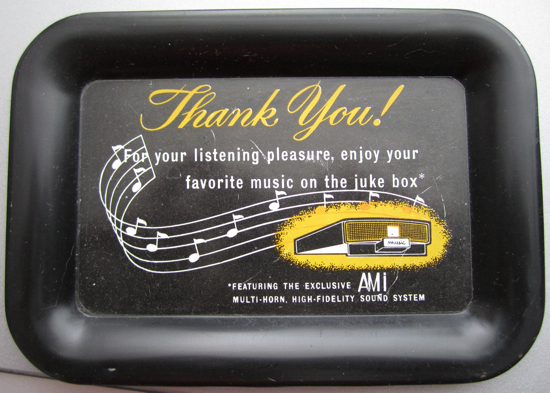 Promo tin tray advertising AMI Multi-Horn, High Fidelity Sound System.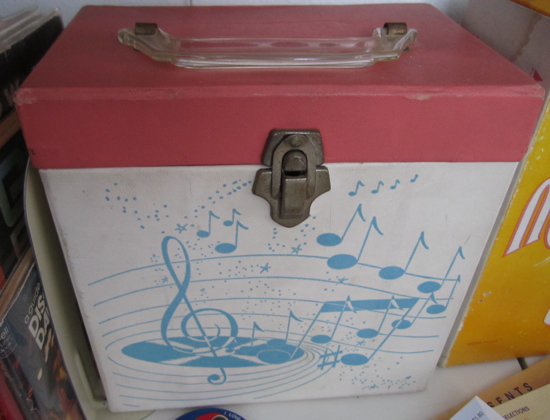 I keep forgetting to ask Allee what records are in here!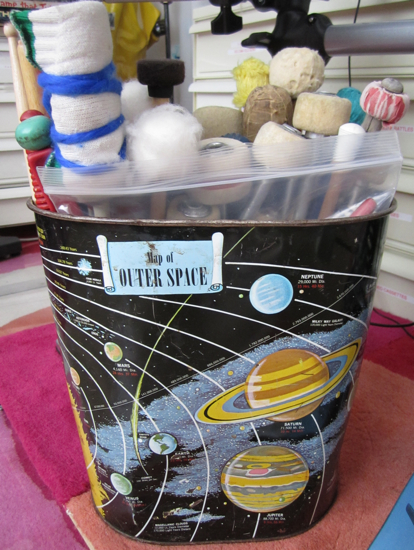 All types of drum sticks in a tin trash can featuring our solar system…..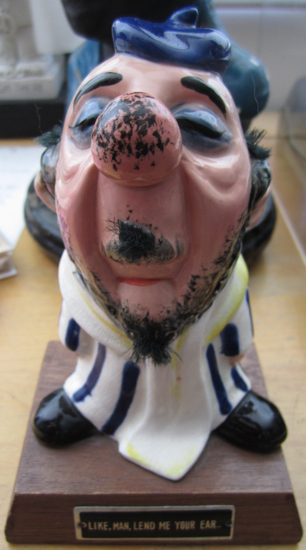 "Like man, lend me your ear"!!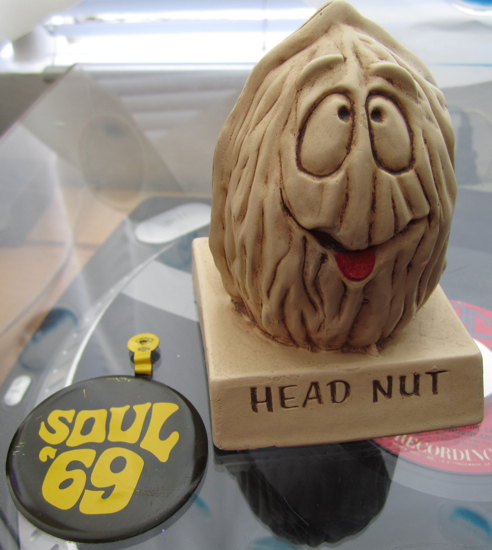 No comment on the head nut! But the SOUL '69 pin is absolutely groovin'!