After the initial yoga/spinning/taxidermy post, a new sign was placed at the same intersection, so it was a terrific draw to go back this morning and document the changes.  Jazzercise.  This is from the opposite direction of the original photo, and the spinning/yoga sign is still up, but I wanted to highlight the new one.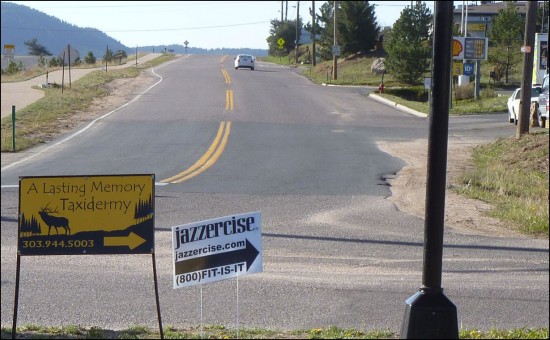 Like so many mountain people say, "It's all good."  So I decided to follow the arrow this morning.  I didn't find anyone around because it was early on a Sunday morning, but it was nice to see another sign that gave me just as much pleasure as the original combos.  Of course I had no idea Mountain Drains was offering new classes.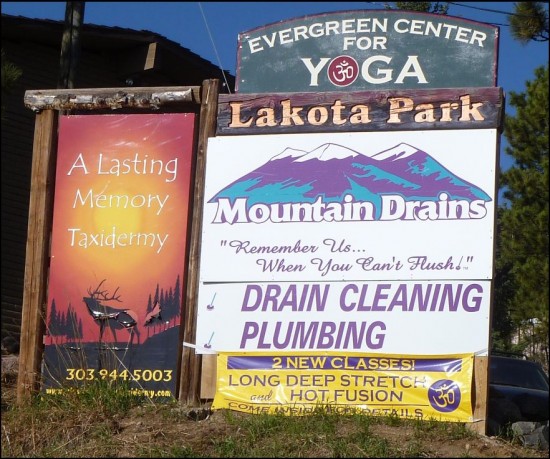 If this all this seems fodder for a zany perspective on life, I will point out that this is very near where Trey Parker, creator of the animated series "South Park" from The Comedy Channel, and now on Broadway, with "The Book of Mormon" spent a lot of time as a kid.  He grew up in Conifer,  just south of where this was taken, and went to high school here in Evergreen.
http://www.imdb.com/name/nm0005295/
Many people don't know there actually is a South Park.  I like to think of myself as a South Park Ranger.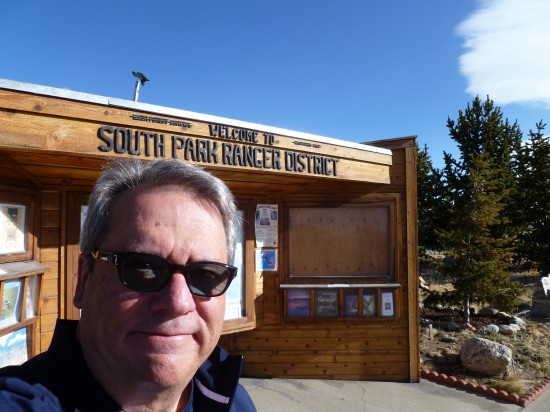 And