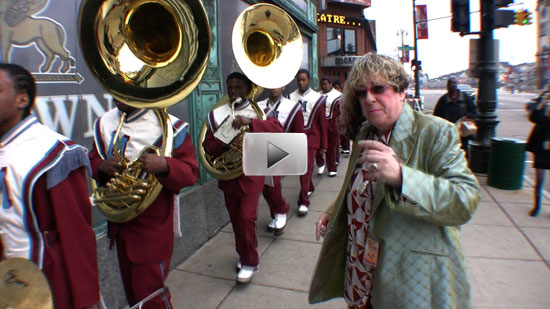 As I've been blabbing about for weeks now, I had the extreme pleasure of conducting my high school marching band playing a medley of some of my greatest hits in the lobby of the theater I grew up in in Detroit with the cast of the musical I co-wrote, The Color Purple, singing along. I meant to post video of our performance as soon as I got home but to my horror, one of the three cameramen only shot the students from the back and the other both forgot to turn his camera on for parts of songs and babbled over the footage like he was the subject of a documentary. So it took quite a lot of editing to get something where you could even begin to see the  warm, wonderful and uplifting-higher-than-the-sky feeling that permeated the theater that day.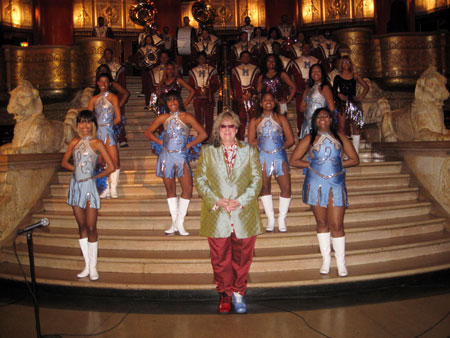 The performance was a benfit to buy new marching band uniforms for the Mumford band. The last time they got new uniforms was in 1984 when Jerry Bruckheimer, also a Mumford grad, bought them so they could play at the premiere of Beverly Hills Cop in Detroit. I got a Grammy for Beverly Hills Cop so this entire extravaganza was tied up in one fantastically organic bow!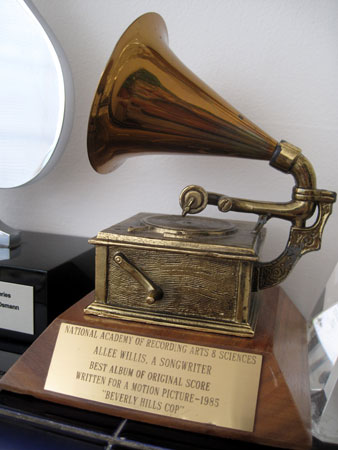 Also organic was my shoes and socks combo in the Mumford school colors.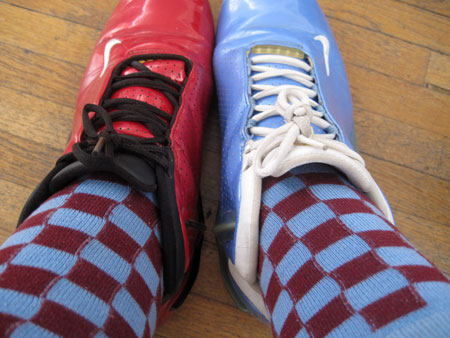 I had an excellent time wearing my hat, color coordinated to The Color Purple, the matinee of which started immediately after the closing notes of the marching band. Though my hat ecstacy only lasted a couple of bars. Too wobbly on my head.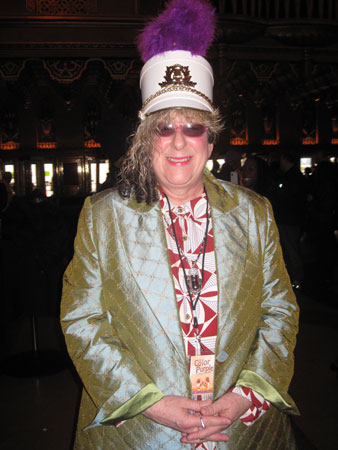 If the music was wobbly at all it's only the charm of a high school band and a songwriter who's never learned how to read, notate or play music despite her songs selling more than 50 million records.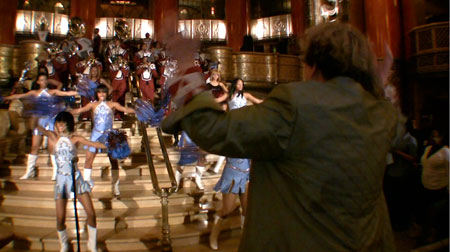 That's the innocence of youth. I hope you enjoy our youth as much as me and the kids did. It was a VERY special experience indeed.