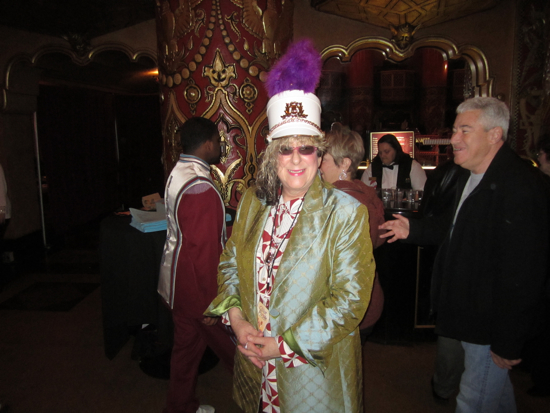 Here's Allee in her Mumford High School Marching Band hat.  I tried this hat on as I was unpacking the suitcase of supplies but of course with the size of my head it made me  look 10 feet tall.  This shot was taken while Allee was getting ready to conduct Mumford High school's marching band.  I do have more pics to post but my choices are limited as I didn't get the greatest shots.  I wanted to kick myself hard when I saw some of pics but with that said, I did manage to get a handful of shots that I really love.  This is one of them.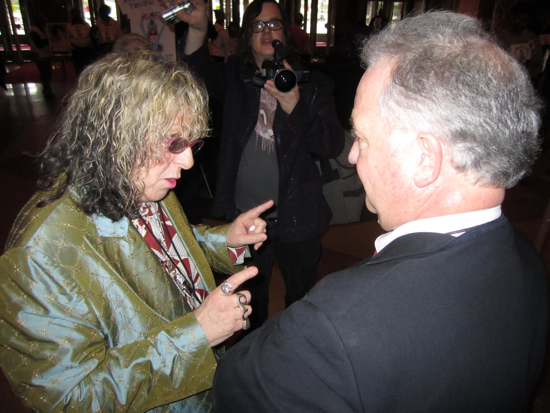 Allee and John Wilkins (band leader of Mumford high, then and now…) and cameraman Mark Blackwell.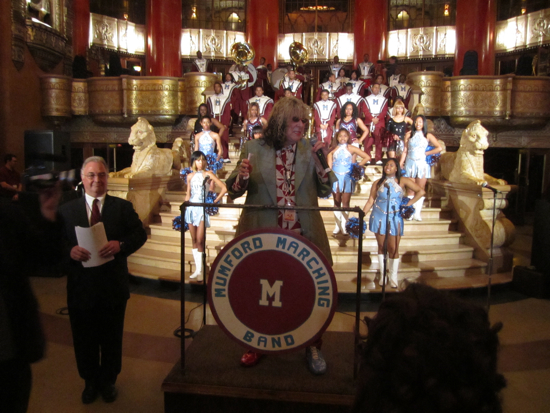 Allee Willis, John Wilkins, the Mumford High School Marching band and the Mumford High Pom Pom girls!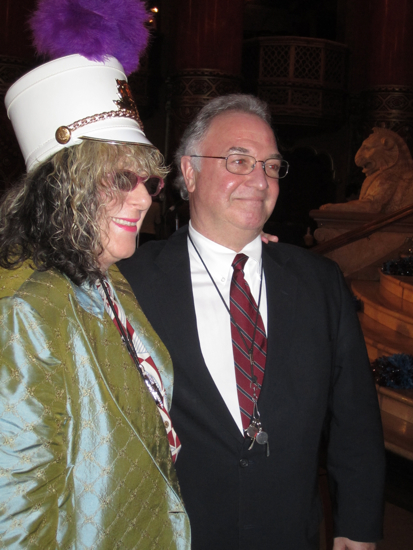 Taken prior to Allee taking her place on the Mumford High Marching Band conducting platform.  Maybe I was so taken by Allee's energy in conducting and the fact I wanted to sing along too, that my pictures aren't the best but the more I look at them, the more I find that some of them can be posted here.  This is Allee and John Wilkins.