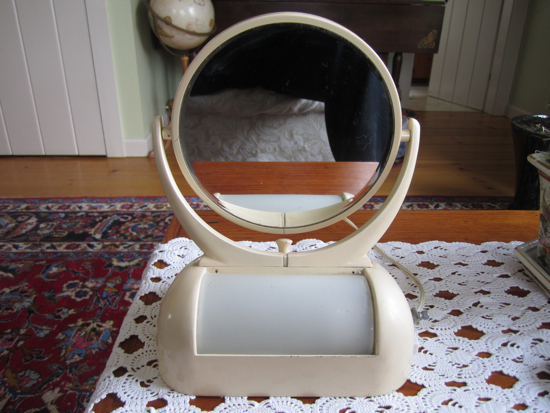 This belongs to my friend here on the Cape.  She had received this as a gift so I wasn't able to find out any information on it.  I love every thing about this vanity mirror.  The shape, the mirror, the placement of the light portion, all of it is pretty amazing.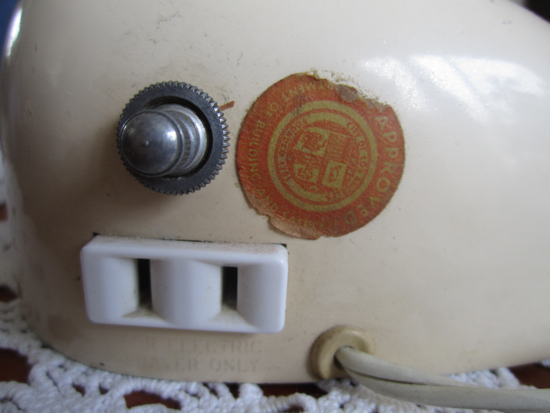 This "on & off" switch is located on the side.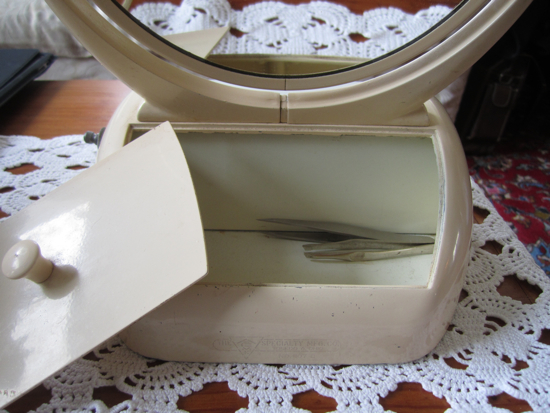 This is the back of the mirror/lamp which houses your tweezers and nail clippers.