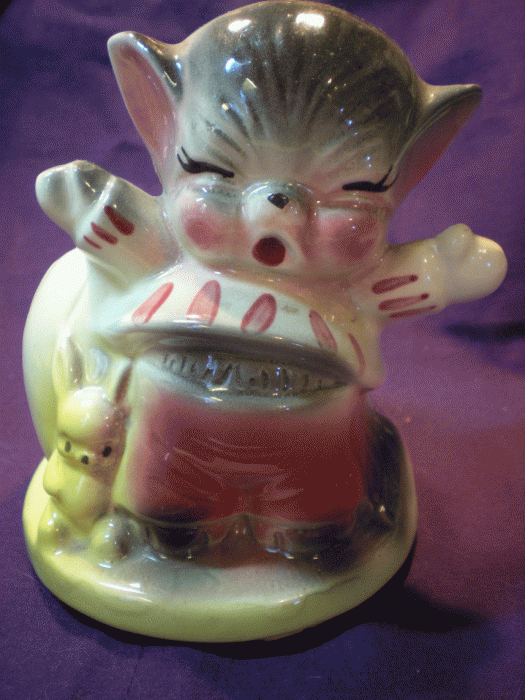 First of all, let me apologize for not being around.  I've been sick, in a wedding (in Detroit!), sick again, and sick.  But I am back!  Here is a weird cat planter my mom put in my Easter basket!
He's weird.. he looks kinda cranky, and he has a bunny.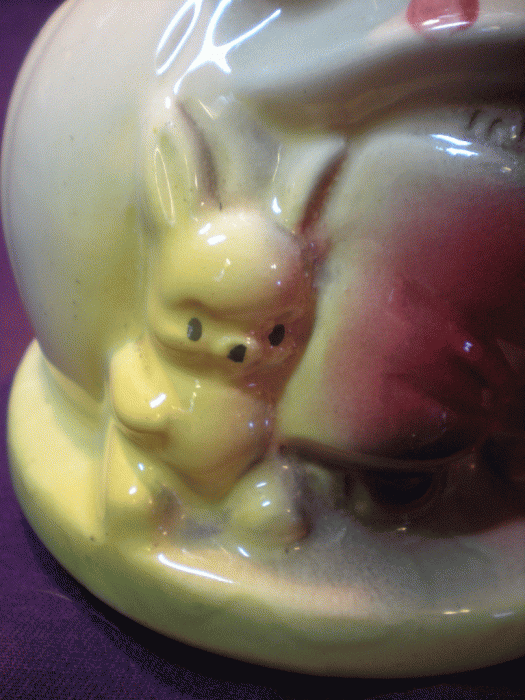 Bunny!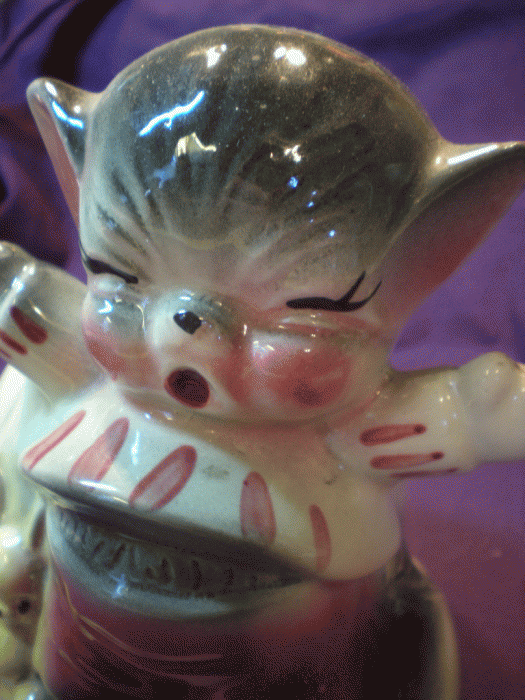 Yawning?  Yelling?  Your guess is as good as mine.