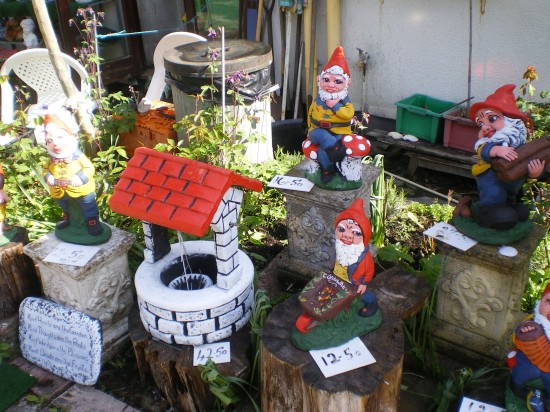 While sorting through my pictures I came across some more that I took of the Piskie Garden in Cornwall,thats my gnome I brought at the back sitting on the toadstool.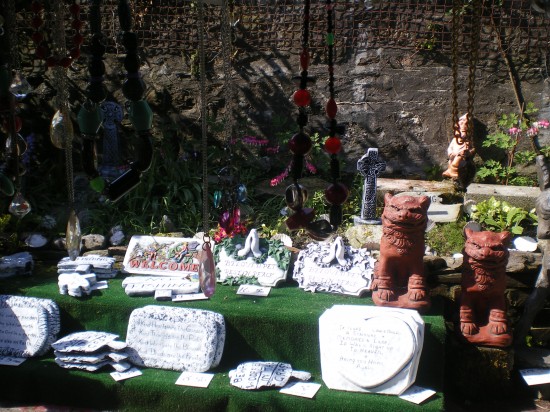 One thing I found even more incredible  was the fact that among all the gnomes and piskie, were memorial stones for pets to place in your garden.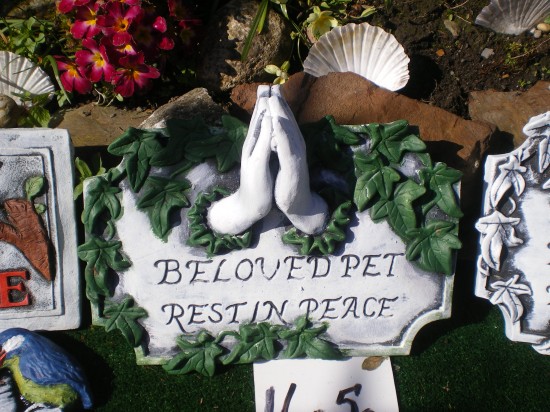 The owner of this wonderful display, sits under her gazebo and works away all day during the spring/summer months.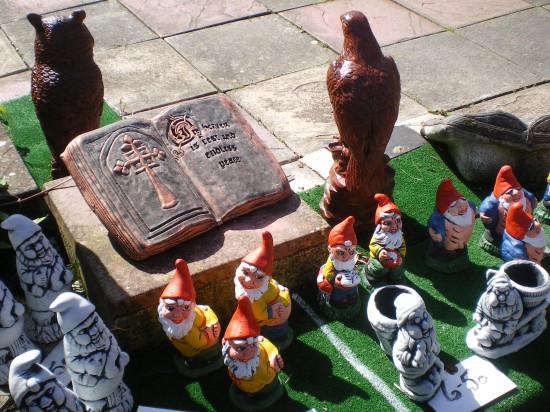 This just kills me, a memorial stone  guarded by gnomes baring their bottoms and the gnomes to the right have no knickers on !!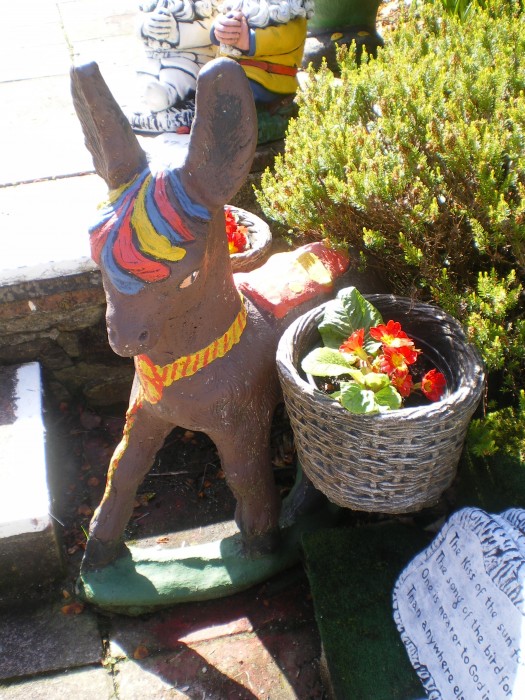 I love the way she kept the natural colour of the donkey and then gave it a crazy coloured mane.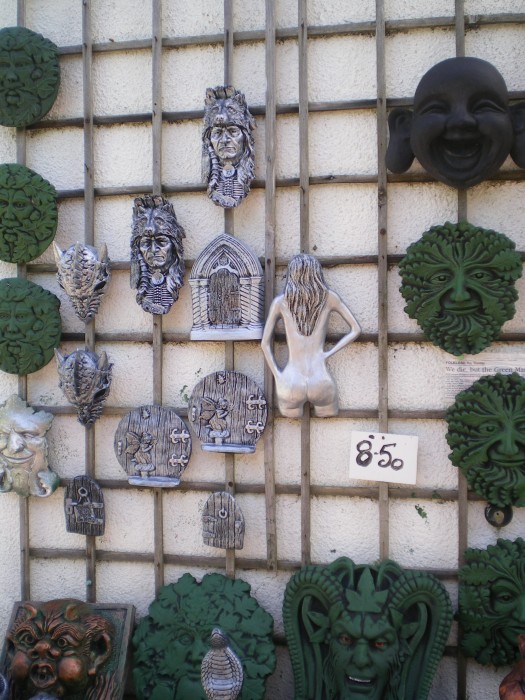 This when things get more confusing…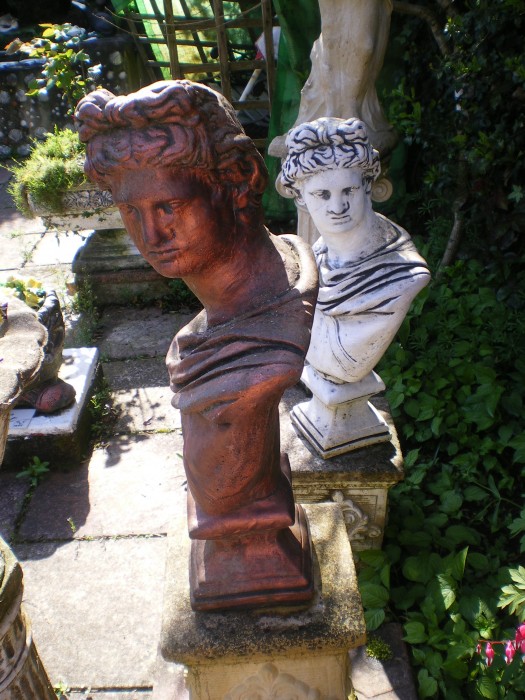 Then onto something more classical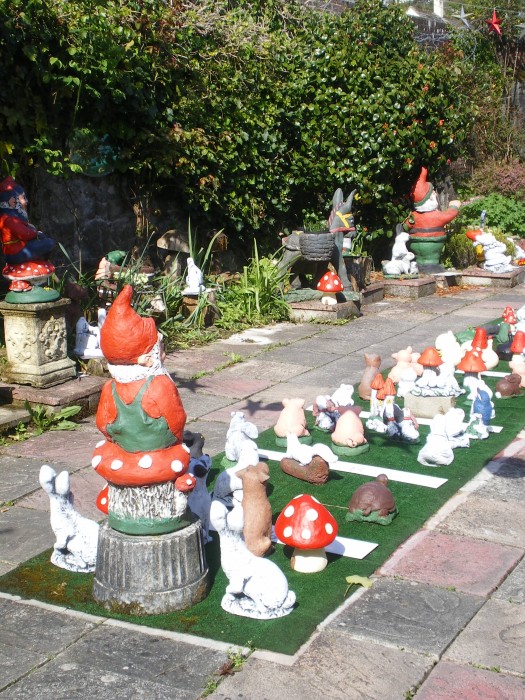 and back again the gnomes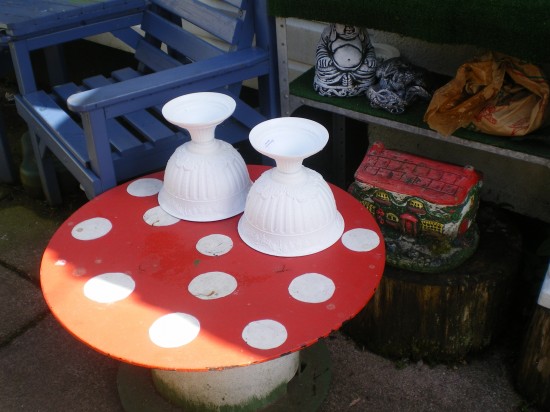 The table was not for sale, I shall make my own…