I had the opportunity to travel this week to the city so nice they named it twice.  Walla Walla, Washington.  I kept thinking wouldn't it be cool if this was the secret origin of the world wide web?  Walla Walla Washington World Wide Web.  I like it.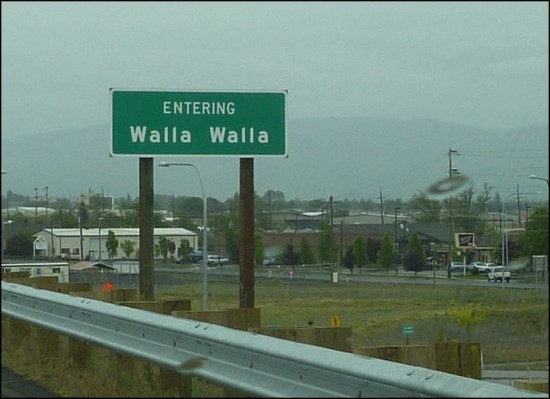 I'm not sure what a Humorist is versus a Comic, but I did find this sign mildly amusing.  Not sure who the humorist was, or if it's just dedicated to all humorists, here, between Pasco and Walla Walla Washington.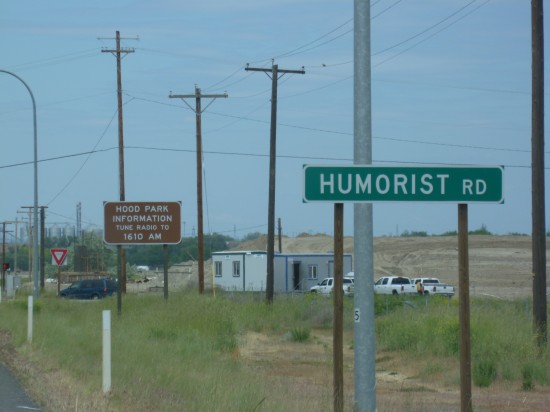 Near Humorist Road is a barge on the Snake River that made me think there's a chance it's all just a quietly agreed-upon attitude the people in this part of the world have.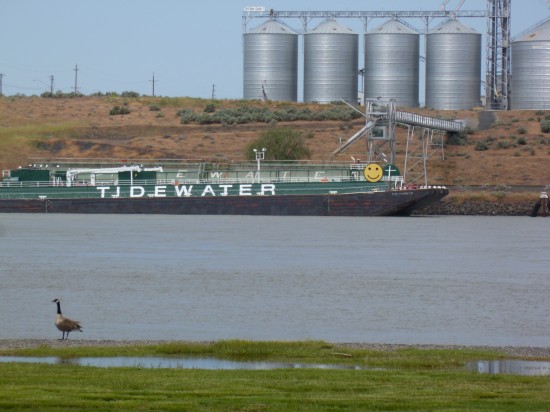 How many times have you seen a happy face on a barge?
I'm not sure why they're renting Dunk Tanks in Pasco, Washington.  Are they for School Carnivals?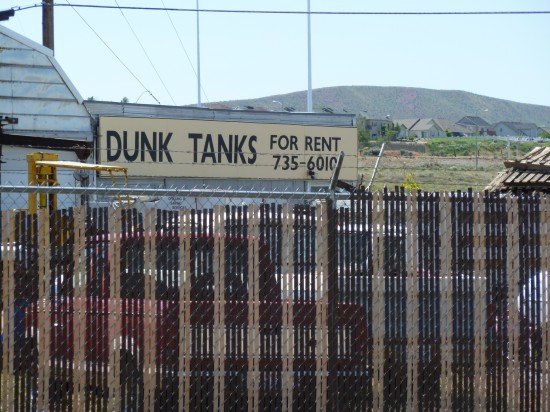 And suddenly I'm asking questions here like the guy on 60 minutes.  Did ya ever wonder?  I like Andy Rooney, but I never intended to talk like him.