I loved visiting  Detroit in April for the first time, and having the opportunity to attend 'The Color Purple" at the fantastic and opulent Fox Theater there with you Allee.  The Mumford Marching Band playing your songs in the lobby was unforgettable.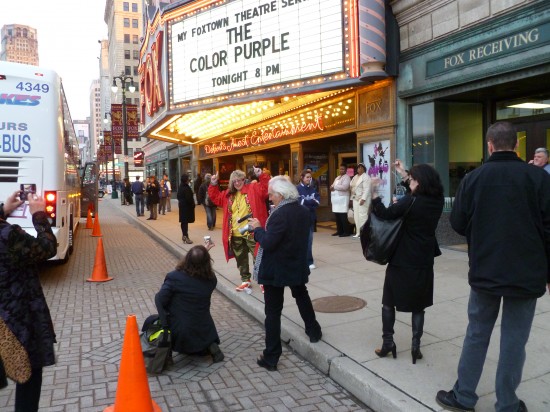 The sunset is shining on the building in the background that is being reborn-I think for condos, right there on Woodward Avenue, next door to Ford Field, Comerica Park, the Detroit Opera, and of course, the Fox.  I love this picture of you!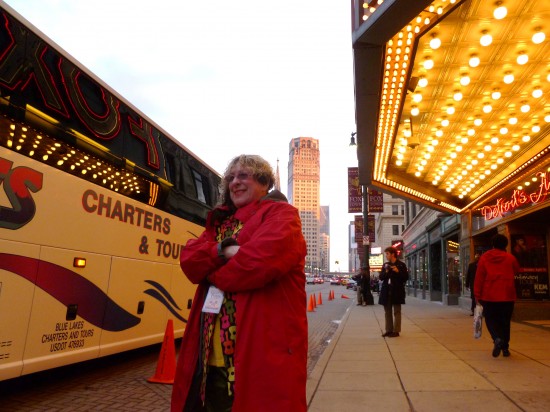 I was born in a town  by the name of McCook, Nebraska (pop. 7,500.)
Here is the picture I took this morning of our theater there.
Built in 1927, it was refurbished in 1955 with this facade.
Fox Theater, McCook, Nebraska.  Memorial Weekend, 2011.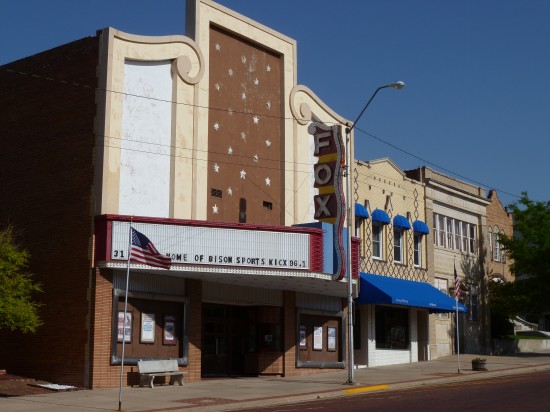 I know there are a lot of Fox Theaters.  But what a contrast between the two that have significance to me now!