A good friend of mine Frank Ferruccio who authored Did Success Spoil Jayne Mansfield? sent me a care package recently that contained this kitschy little treasure. It's a gag magazine called Jayne Mansfield For President, and it tells the fictional tale of Miss Mansfield presidential campaign.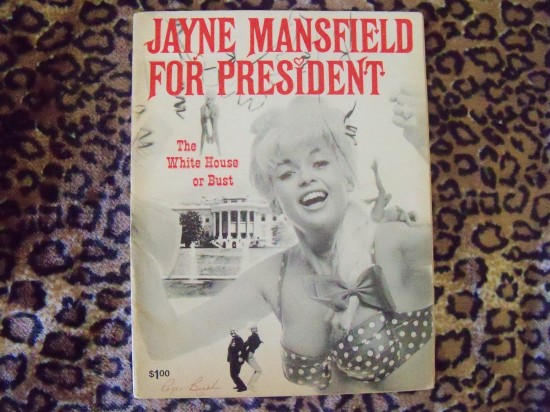 Basically it's a girlie magazine but with a bizare twist. Most of the pictures are cut and paste images of Jayne in nothing but a bikini in political situations. Also I should note it's not your mother's Jayne Mansfield from The Girl Can't Help It, it was released in the mid-60s when Jayne went through her "mod" period. Out with the finger curls & evening gowns and in with the beehives and miniskirts!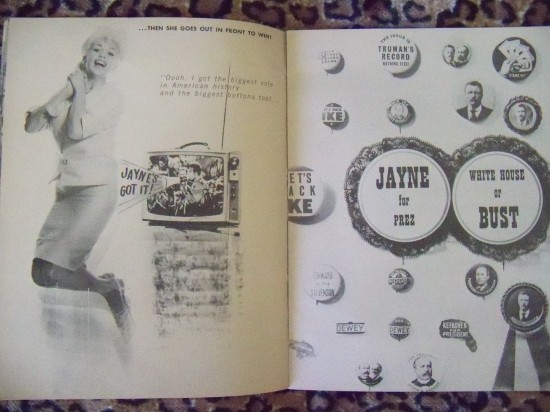 The page reads: …Then she goes out in front to win!
"Oooh, I got The Biggest vote in American history and the biggest buttons too!…"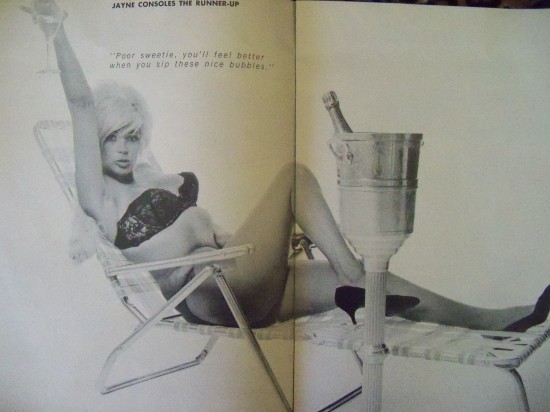 Jayne consoles the runner-up
"Poor sweetie, you'll feel better when you sip these nice bubbles."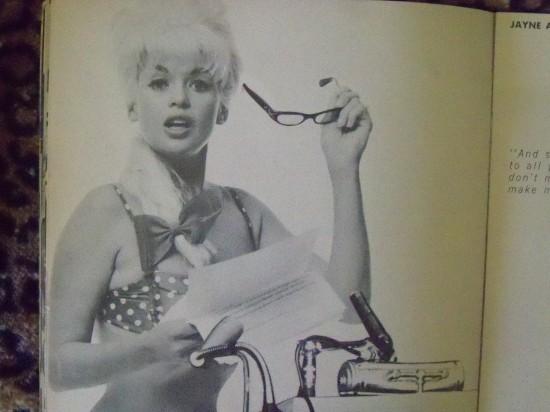 Jayne addresses a joint session
"And so I say to all you sweet congressmen don't make more laws– make more love!"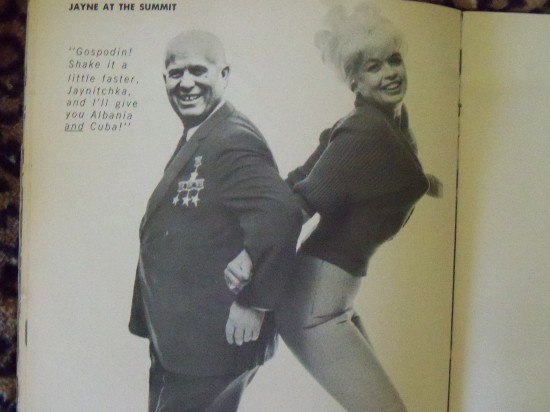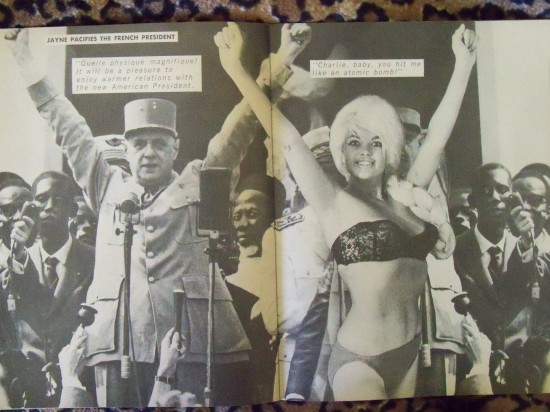 Jayne pacifies the French President
"Quelle physique magnifique! It will be a pleasure to enjoy warmer relations with the new American President."
"Charlie, baby, you hit me like an atomic bomb!"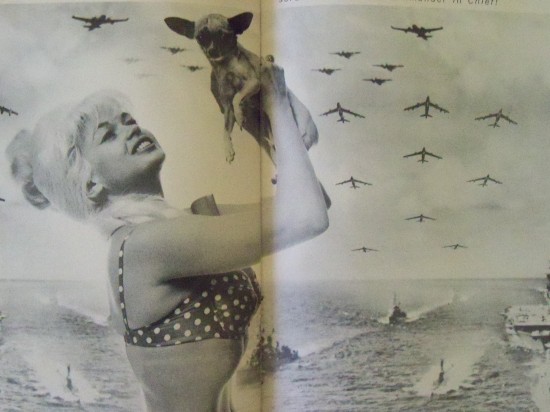 Jayne Reviews the armed forces
"Oh Galina; isn't it wonderful to watch our boys scramble for their commader and chief!"
Galina is the same chihuahua that infamously bit talk show host Bill Leyden, and also bit Mamie Van Doren at the premere of Las Vegas Hillbillies.
And so… A new bust rises on Mt. Rusmore
I must say I really cherish this book and will probably read it to my children someday. It's so cute I wish it were true.