This is a .59¢ "Golden All Star Book" of Donny & Marie from 1977.   I have no idea why they're dressed as they are as it doesn't pertain to anything inside.  Perhaps it's what results when you bring Mormons and Bob Mackie together.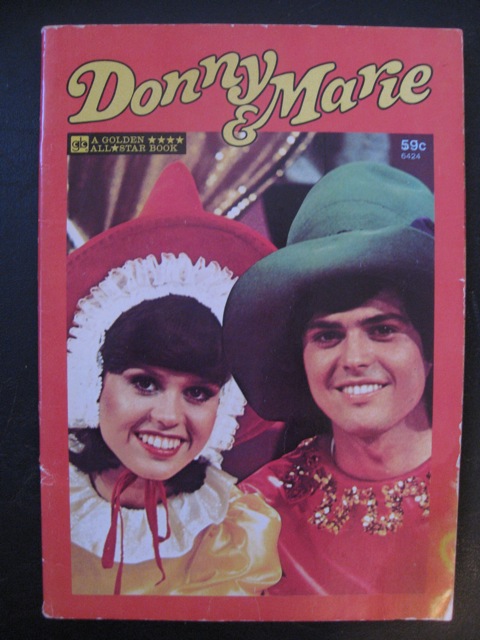 On the back cover, the outfits get weirder.  Donny's in glittery elephant bells and a puffy shirt; Marie's wearing a Dutch boy hairdo and what looks like a bad bridesmaid's dress (or is that redundant?)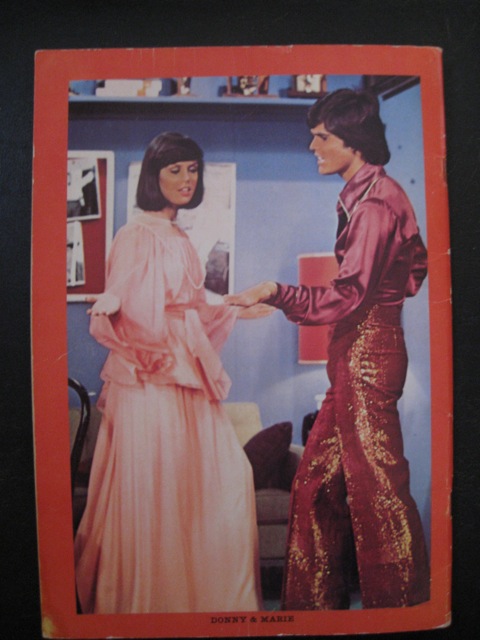 Inside are three "adventure stories" that seem lifted out of a Nancy Drew or Hardy Boys series:  "Someone's Following Us!" "Pranks Aplenty!" and "Lost and Found."  "Someone's Following Us" involves a young woman who's stalking Donny– but no worries, she's just a runaway oil heiress trying to get her busy father's attention.