Okay, really I don't know this moppet's name, so I'm calling him Skeeter. I unearthed him from my grandmother's home office. She'd say wonderful little things like, "Skeeter wuvs you," and no one's left in the family that knows if that references something.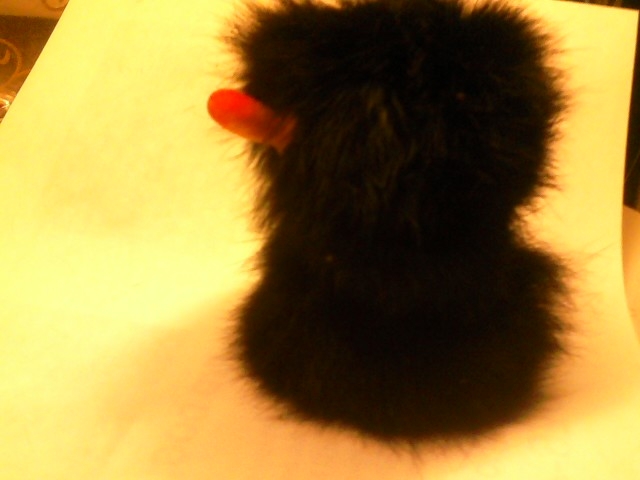 He's adorable by any name, and maybe a bit embarrassing to some. His sticker states he was Made in Korea, but to me, he looks to be dressed in enough feathery black fur to go live in Little America with Byrd. At his core, his plastic is so thinly molded that he could be "squash, just like grape" if I let my not quite teen daughter have hold of him.
I hope you love him too. I should go unearth a box of sturdy troll doll women for him to shack up with, and live out his days a happy fellow!