Luckily this magazine still sits in Mum's sitting room. Aunt Margaret must have picked it up when she was in Boston and Mum (her younger sister) never threw it out. I'm sure Mum never had another copy of Vogue, but that this one was very special, as it had come from afar and was full of glamor…There are many posts to come as each page is worthy of photographing…I did have to narrow it down to a few though as the magazine itself is about as thick as an old Sears catalog….
The cover…Wow, art direction is puzzling, but sequins are more so…..That's one vintage hat I can do without…..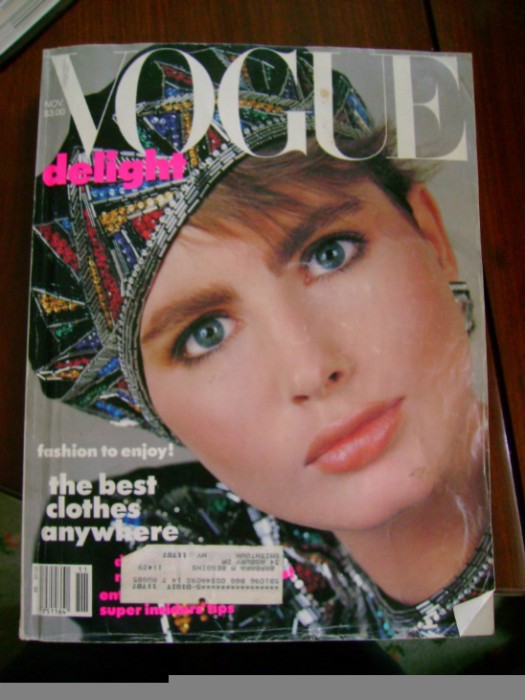 First page when you open the cover is an advert for WHAT NOW?! Ohhhhhh…..the ad's for WATCHES…yeah..I couldn't tell for a minute…I do have to say, this is the best mixture of advertising and business plan ever…..Both of you put on your watches, then get it on in the shower=waterlogged watches=buy more watches. Very shrewd business model, Mr Mink! That's why I prefer a Swatch…they're water resistant…..