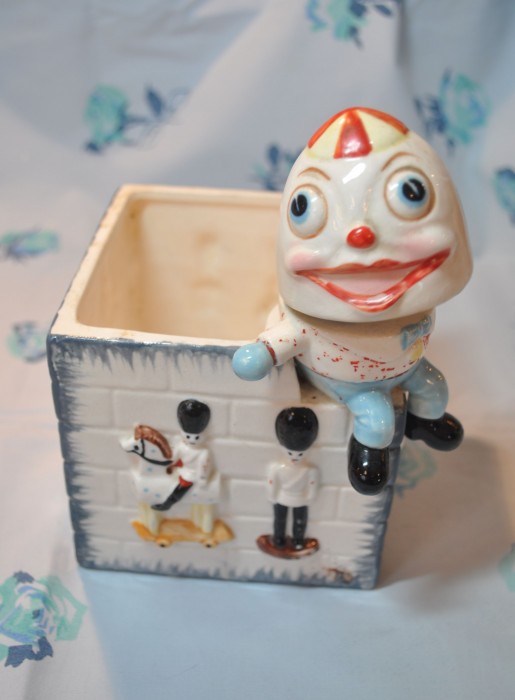 Amazing bobble-head planter I picked up at the fleas for $2!  He's so bobbly-wobbly I had trouble getting his head to stay still enough to not be blurry in a photograph!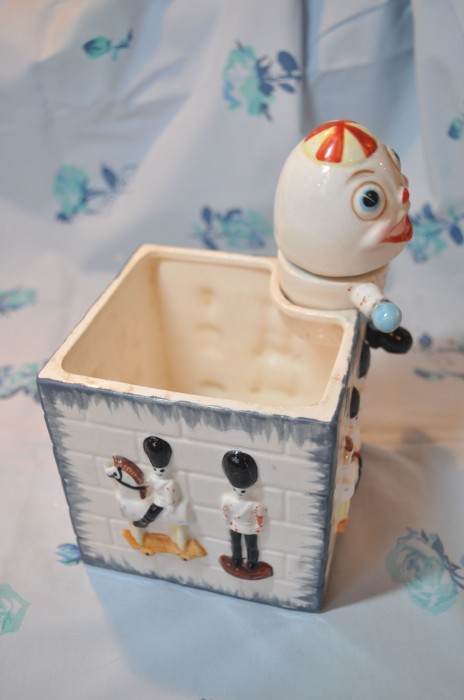 All the King's horses and all the King's men are around the side.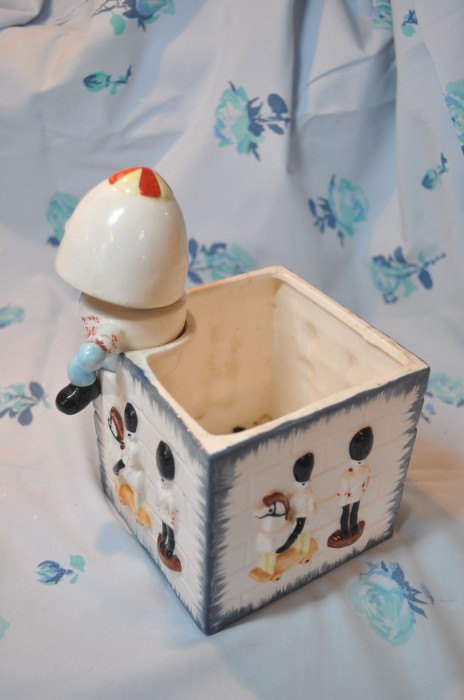 Super cute though the red paint is worn off.. the red paint always wears off first.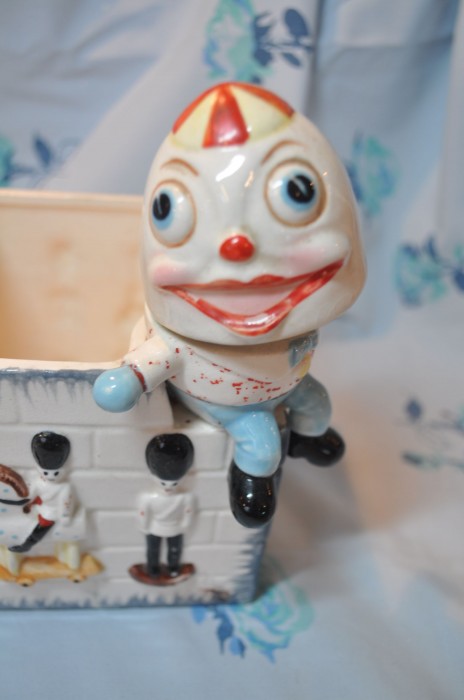 Wobbly face makes for blurriness!