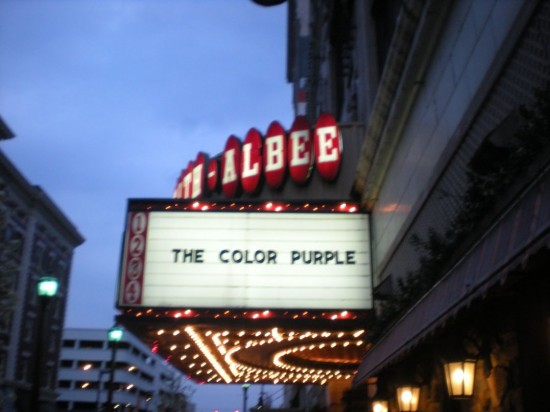 I finally got to see The Color Purple, Allee!  It was at the wonderful Keith-Albee Theatre in Huntington, WV.. probably West Virginia's most beautiful theatre.  The Keith-Albee is an atmospheric theatre and the decoration inside is over-the-top!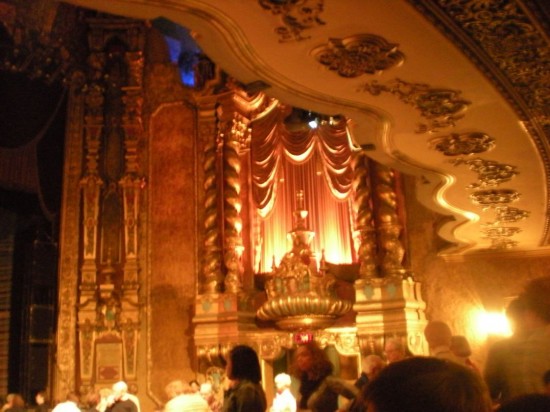 The theatre, though you can't see the sky-blue ceiling where the stars come out at night!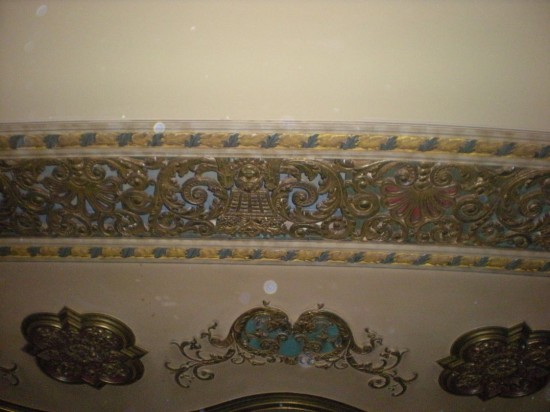 Above my seat under the balcony.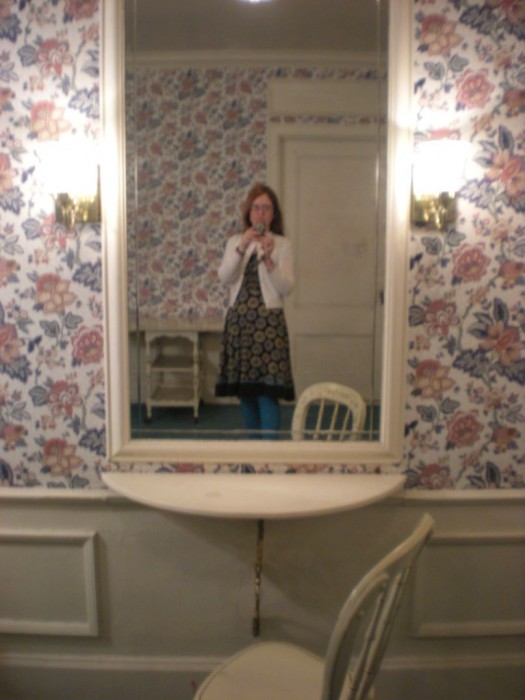 In the ladies' lounge in the basement.
I really enjoyed the show, Allee, it was just wonderful!  I finally have that magnet to add to my collection. =)
A ton more pictures of the Keith-Albee in my Flickr set, here: http://www.flickr.com/photos/nessachan/sets/72157624879397040/