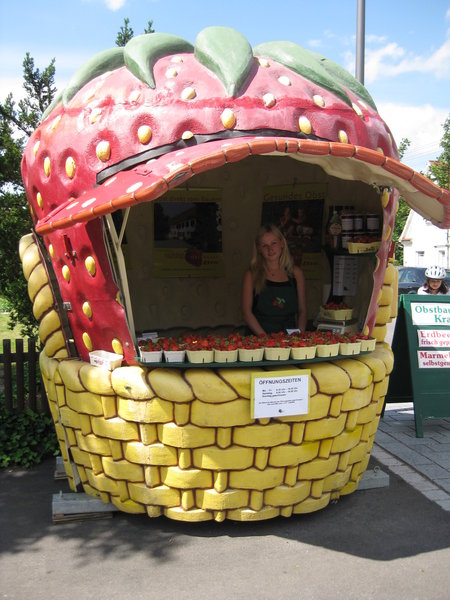 It´s strawberry season here in bavaria right now and I just love those little strawberry huts placed on every strawberry field to sell them right on spot. As a teenager I did that job for one summer to pimp up my pocket money and I think I was never eating so many strawberries like in this time.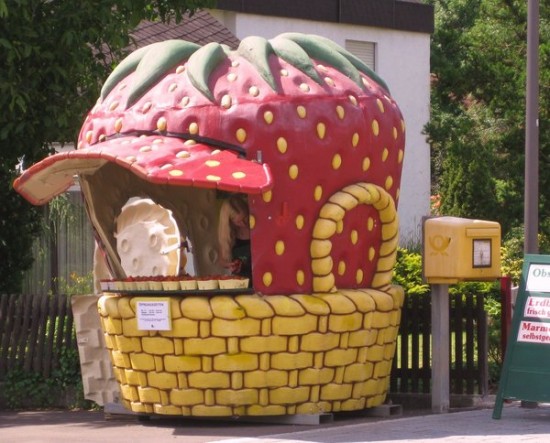 Two days ago it happened that we had one of the worst hail-storms of this decade that left a trail of devastation. It´s truly a miracle that nobody got hurt. Very lucky in particular was a young guy who was working in one of those huts when the storm rolled over him and blew the strawberry including himself down the road where it hit a Porsche that just came its way.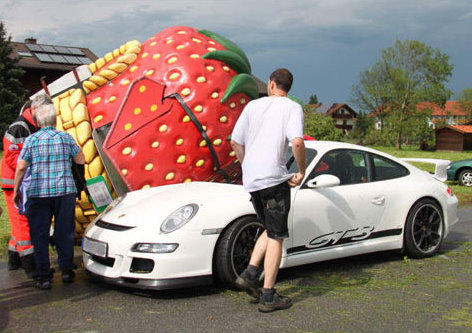 Fortunately none was seriously hurt and this guy now have to tell a spectacular story. Who else can say he crashed a Porsche with a flying Strawberry.