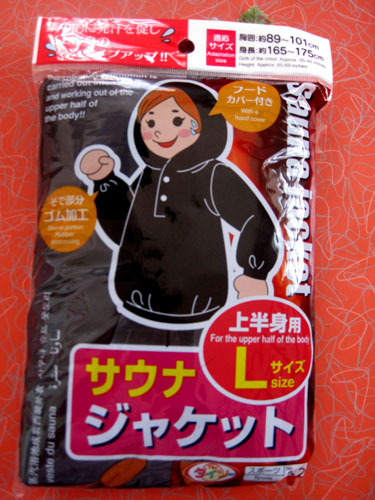 "Perspiration motion is carried out intensively and working out of the upper half of the body!!" Well, you can say that again!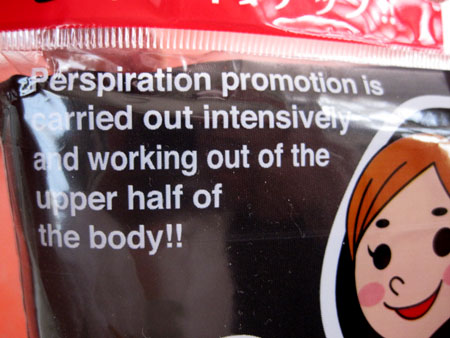 I'm not quite sure why perspiration promotion deserves two '!!'s. Although I can attest to the fact that perspiration happens the second this smothering sheet of black is pulled over the upper half.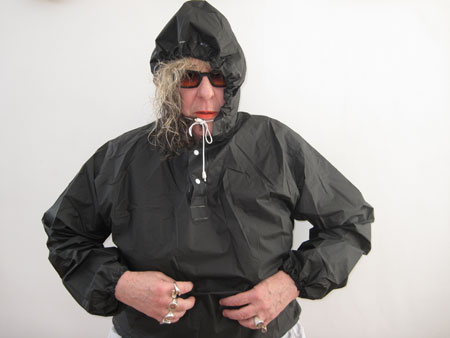 The last time I checked, perspiration could also transpire on the lower parts of the body. Though I'm not sure I would want "rubber processing" occurring anywhere: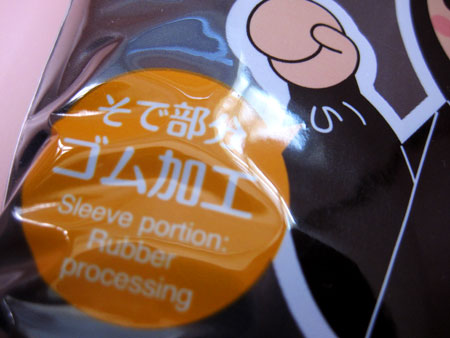 Lest there be any confusion as to which part of the body a JACKET goes on, there's this: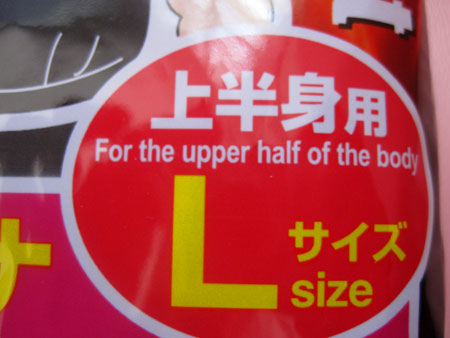 Despite this fashion being clearly marked as a "veste du sauna" I don't think I need any article of clothing making me boil anymore in du sauna: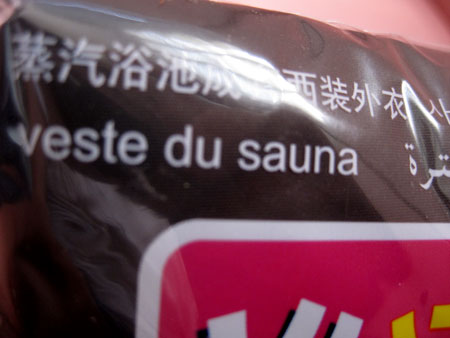 Notice that height is measured in inches. That usually stops after you're a few years old.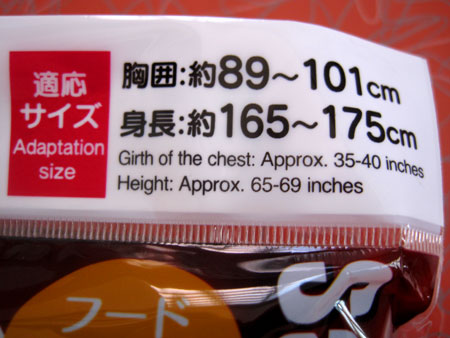 It's very nice that the Sauna Jacket comes with a 'hood cover", though I'm used to that phrase referring to something that goes over a stove or grill of a car: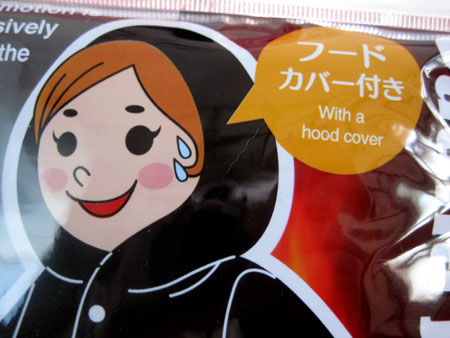 I'm not so sure about wearing 'clothing of absorbency' if there's a chance that my clothes will poison me: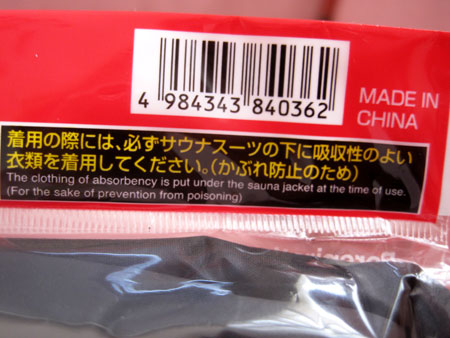 Speaking of poisoning, I always look forward to reading the warnings on such imported products: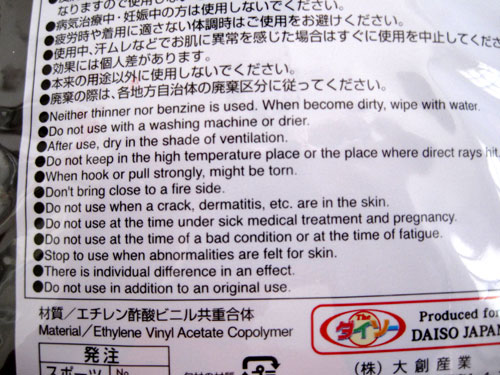 I would never wear my sauna jacket WITH a washing machine or dryer, the latter of which is spelled with a 'y' and not an 'i', fyI Daiso industries. And should I ever have to dry my sauna jacket, I'm not sure where to go for 'shade of ventilation'. I would never bring it 'close to a fire side'. I hope that any medical treatment I receive will never be 'sick'. And I must say it really concerns me that the usage of any item of clothing be determined by what mood I'm in: 'Do not use at the time of a bad condition or at the time of fatigue'. And I'm not sure what else I would use this jacket for but I will attempt to heed the advice of 'Do not use in addition to an original use'.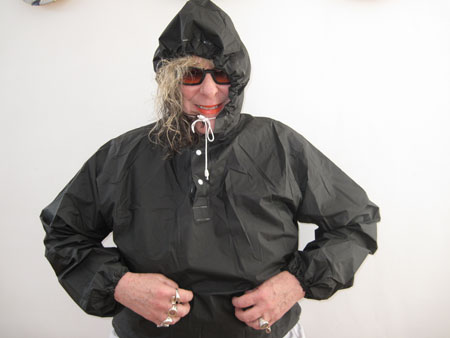 The warning I'm most concerned about, however, is the one that I can't understand no matter how much I attempt to interpret it: "There is individual difference in an effect". Huh?? Perhaps there's just too much responsibility in wearing the sauna jacket.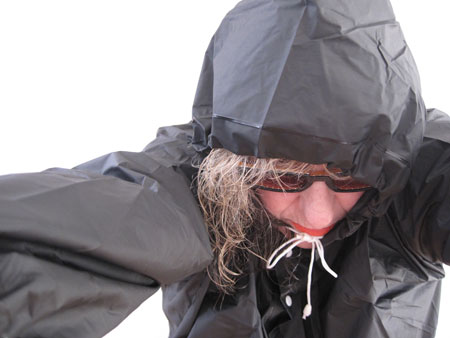 And so it's now safely folded up and slipped back into it's wrapper. Hopefully no one will stick the package fire side or in the shade of ventilation.