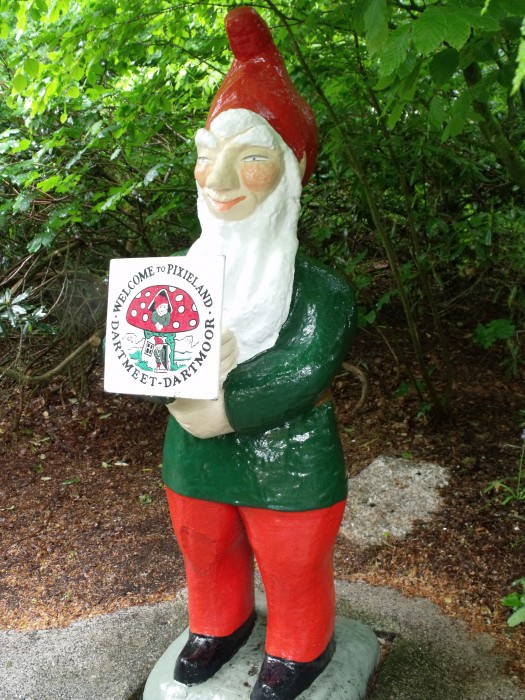 Last month on a visit to Devon, we drove across Dartmoor and came across Pixie Land, a strange hut in the middle of nowhere, selling sheepskin rugs! and Pixie statues. To the left of the hut was a garden which was filled with a variety of Pixies doing all manner of activities, as we will see from the pictures.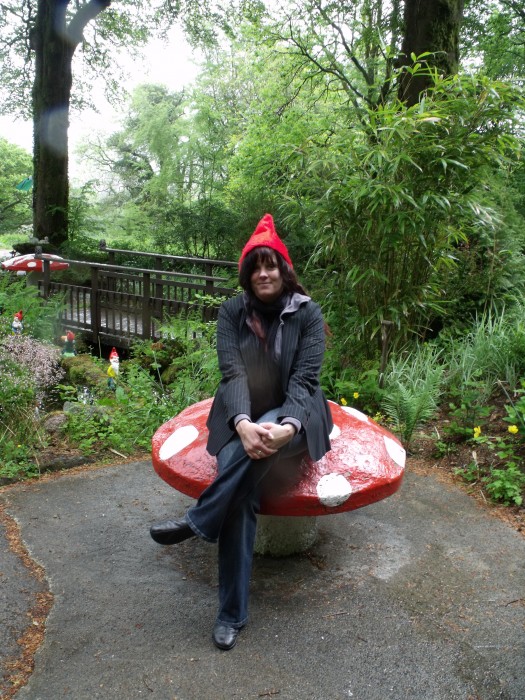 It was pouring down, Karl grumpily took this picture and went back to car, the hats are in a basket by the door for you to wear on your stroll around.So I had mini Pixie Land all to myself !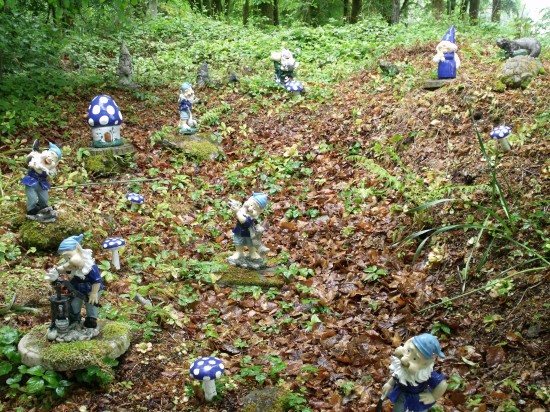 Pixies and Gnomes in the Blue Corner.