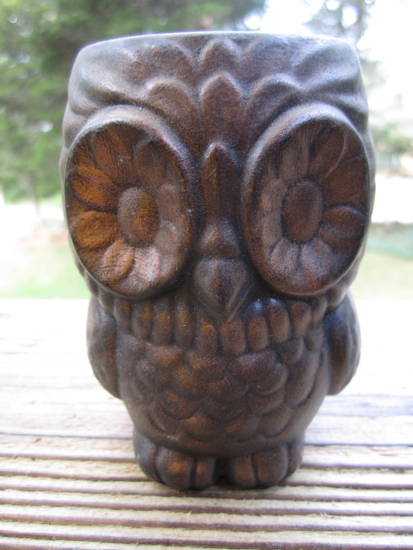 This is a vase and just several inches high. Vase or drinking cup, it's still pretty fab. All of the owl kitsch in this posting was either $1.00-$2.00. Deals are always being worked at Wellfleet. I purchased all of this stuff from a guy that keeps a tour bus CRAMMED with stuff. The owls must have been an estate sale booty and I just rummaged through the box, asked for a price and that was that.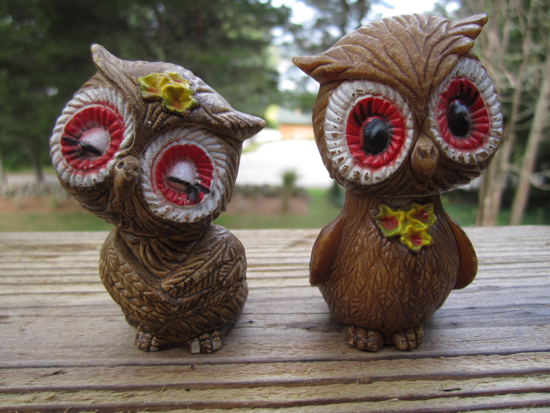 These are made of a sturdy plastic. The head gives the appearance that they swivel but they don't.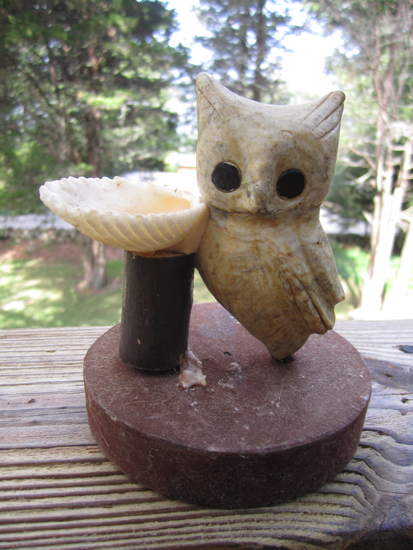 I have no idea what this is supposed to be. I think it may have had some more shells glued to it therefore leading me to believe that this was probably a tourism souvenir. I can't figure out what the hell the owl is made of!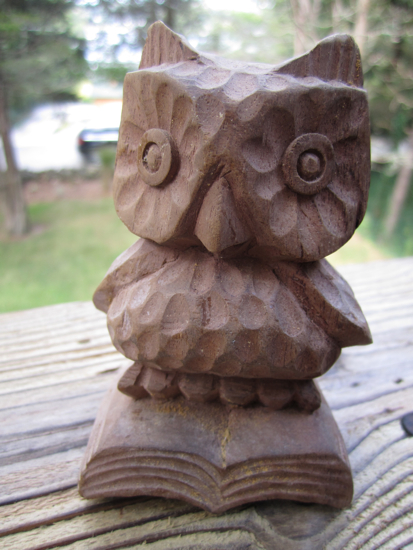 This is a wood sculpture and stands just a few inches high. It's very lightweight.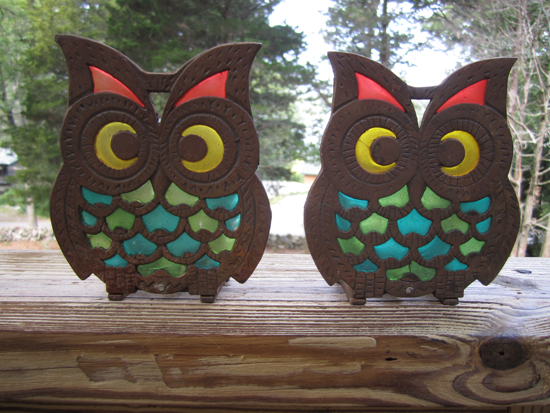 These are my favorite pieces from this purchase. I started out only buying these 2 napkin holders but ended up buying a bunch of owl kitsch.