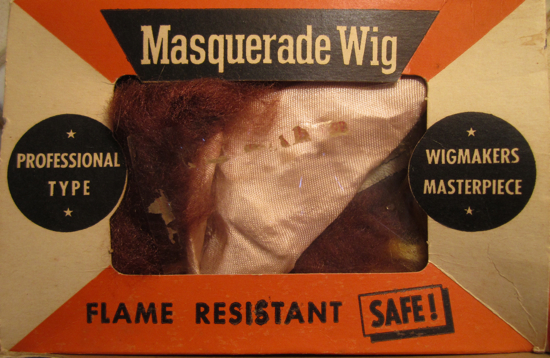 So it's missing the cellophane cover but I didn't care.  I found this for $5.00 at the Wellfleet flea market here on Cape Cod.  The flea market is held in the parking lot of one of the last working, drive-in theaters.  I purchased this wig from the guy that sold me Allee's tin pink poodle purse.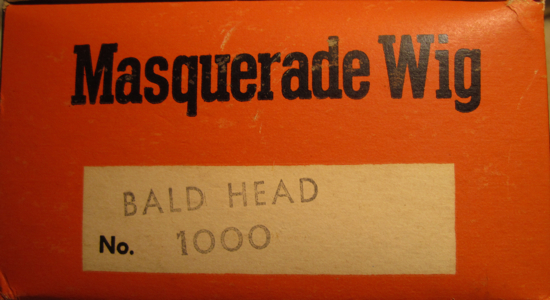 In this box there were TWO bald head wigs.
I'd really love to find the dutch girl and the pirate!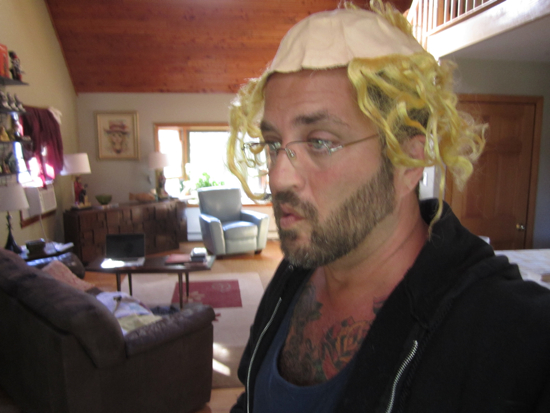 Here ya go.  I can't imagine that this wig was anything but uncomfortable.  My head is the size of Wisconsin so maybe that explains why it doesn't fit my noggin' but then again there isn't much to these wigs.