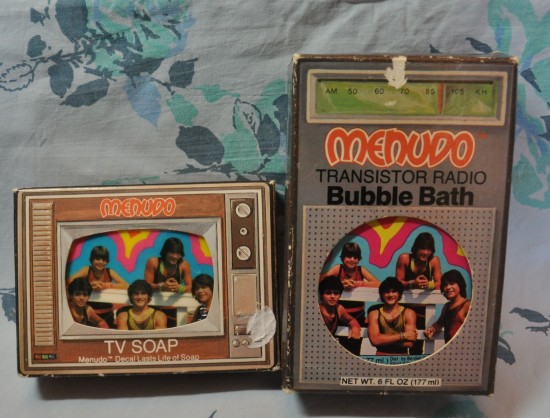 Haha, I scored this 1984 Menudo Bubble Bath and TV Soap at a yard sale for only 50 cents!  The lady was like "Oh my god, I can't believe you're buying that, I was just going to throw it out!"  Then she shouted for someone to come out of the house to gawk at the stupid girl who was buying her Menudo soap… hahahaha.  The boxes are so cool!  A wood-grain TV and  Transistor Radio (pre iPod!).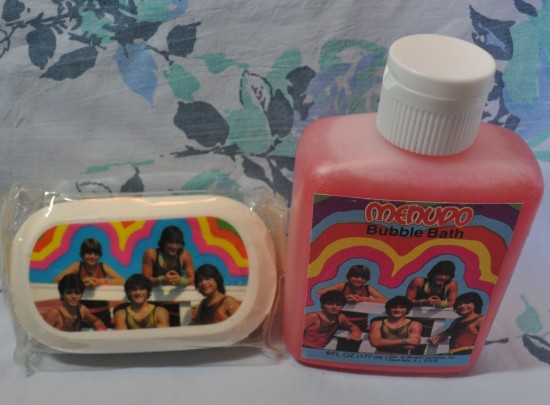 Never been used!    The Bubble Bath I understand, but the soap kind of creeps me out.. I mean… rubbing Menudo all over your body?  Haha…  So cheesy!  I was never a Menudo fan.  Is one of these guys Ricky Martin?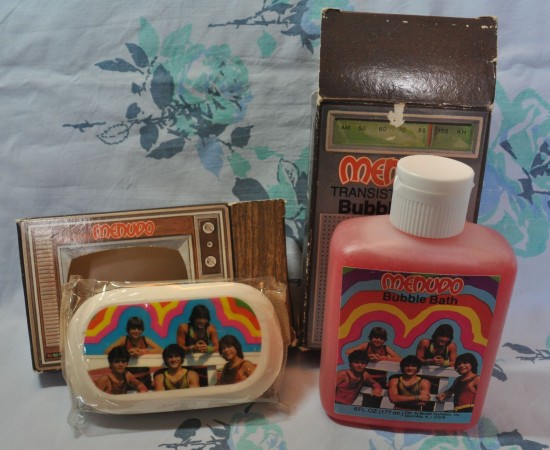 Pretty cool.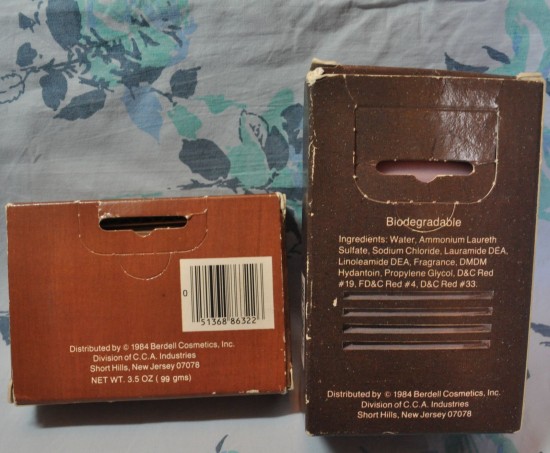 VERY Kitschy if you ask me.  Surely the pinnacle of my life will be when my face is printed on a bar of soap.