So last night, it looks like the monkey crew had moved to the next stage of renovation…Safety glasses are no longer needed, but a do-rag was definitely required to keep hair out of the first layer of plaster…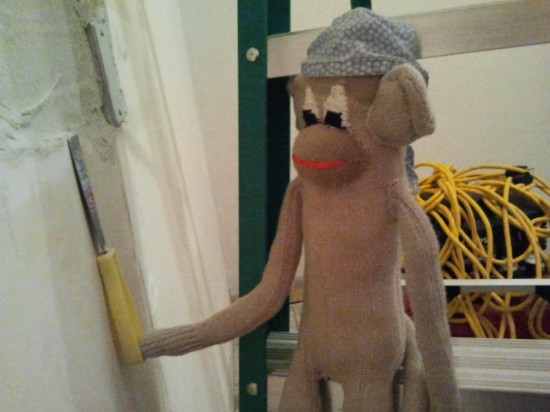 Here's a close up so you can see how fine his work is….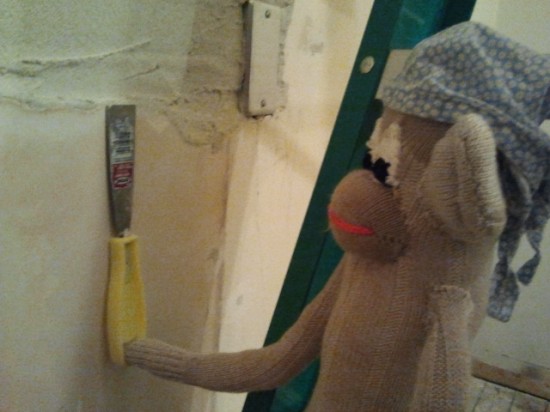 Next come the switches…sometimes you have to put a little muscle behind it to get it jsut right….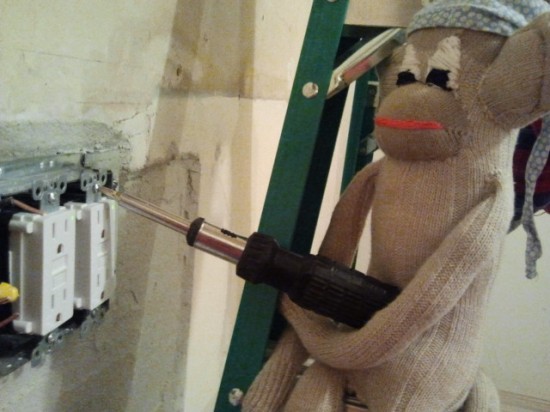 You also have to make sure that everything is level…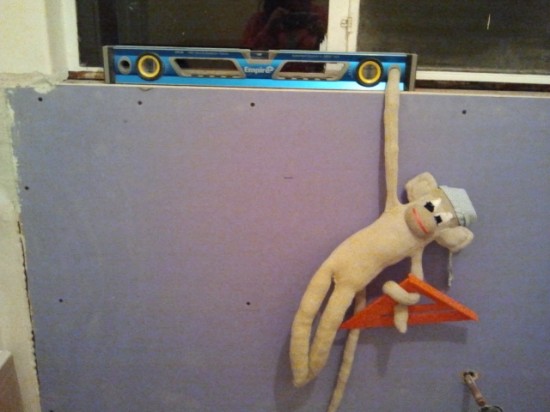 Ha ha!! Naughty, cheeky sock monkey!!! That's not funny!!!! You could get hurt!!!!!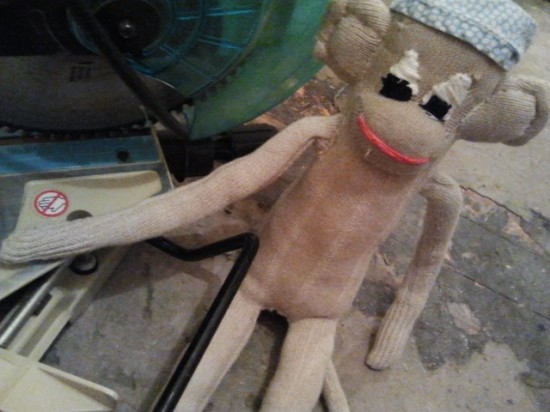 Checking to make sure the plumber did everything right, or discovering a window to an alternate universe?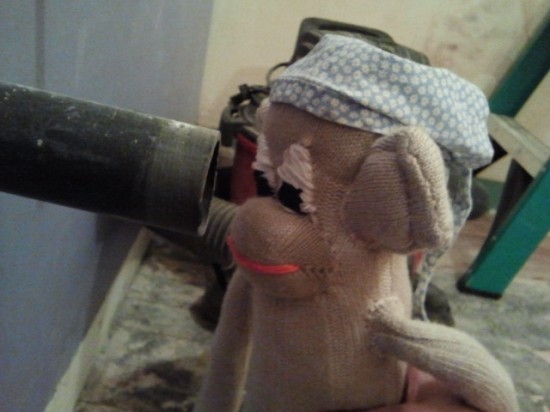 You be the judge!