I've seen idiot-proof remotes and I've seen idiot-proof remotes, but how can you go wrong with one that sports just two buttons like this one, the 1957 Golden Satellite from Motorola?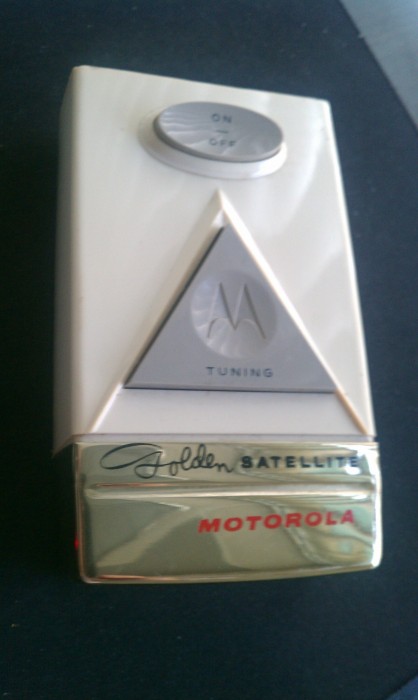 Powered by a nine-volt battery lurking beneath the pop-off gold-tone base of the unit, it turns the television on and off and rotates the channels.  That's it.  Good enough for Joe wage-slave after a hard day's labors…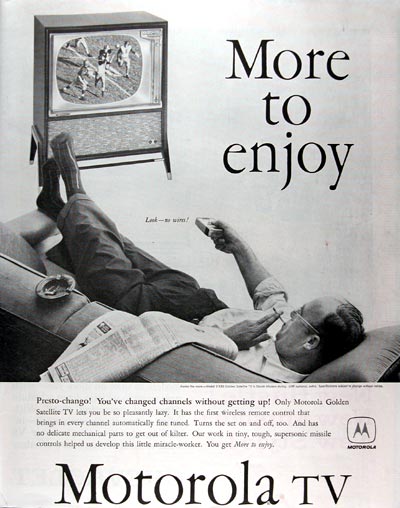 … yet elegant enough for a glamorous woman who has clearly left control of the television to her off-camera butler.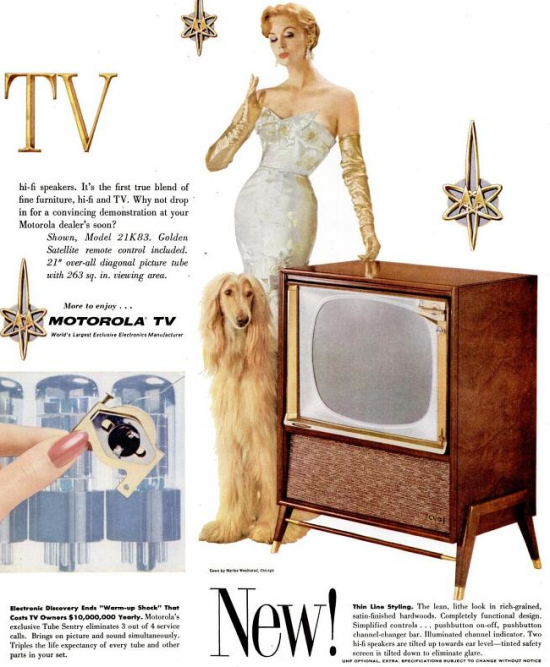 Worthy of note: a little something I didn't know about television in the late 1950's… apparently UHF was optional and cost extra.  See that fine print on the lower right?