I have no idea what the story is behind this horse. It's super tiny and I found this on a shelf at the dump. Out of all the stuff moving around that place, leave it to me to find this little thing. I believe it may be painted brass or something. I don't know but I though it was cool enough to post here.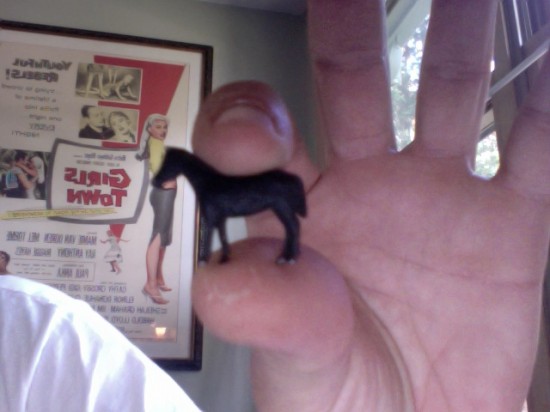 This will give you an exact idea of how big this horse really is.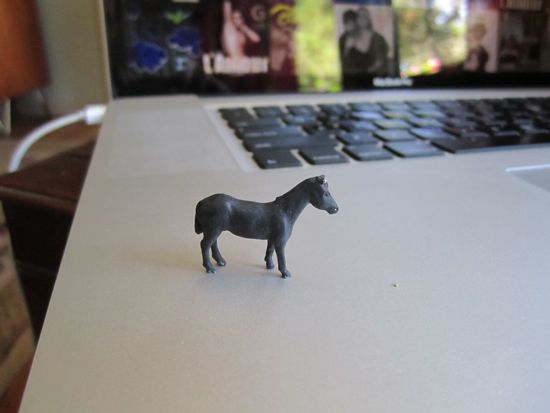 Sitting on my lap top.