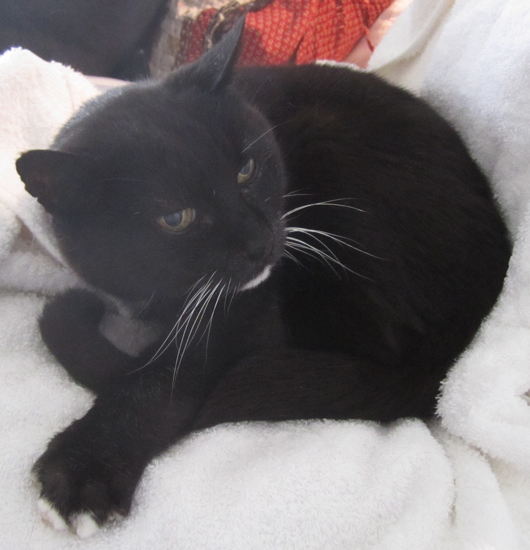 This is "Man Oh Man" and he is such a sweet cat.  He's an old boy of 18 and spends his days lounging.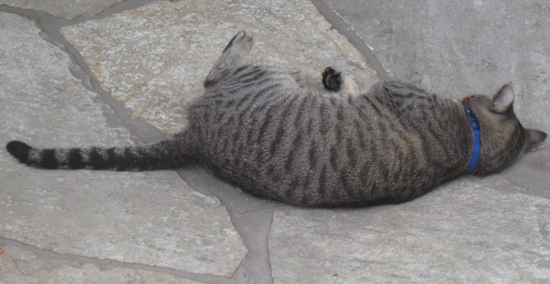 Sometimes I have trouble remembering kitty names.  This little guy is very frisky and active.  He let me give him love though so that's good!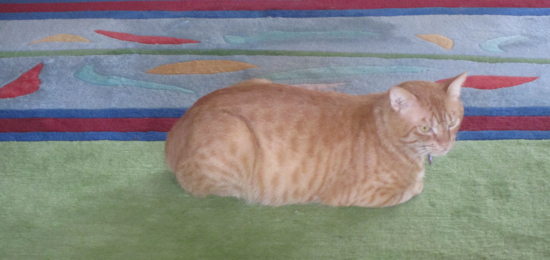 This new kitty (adopted from Wind-Up Kitty) is a little shy.  He's a gorgeous boy and I forget his name too!  All of these kitties also like the views at "The House of Prudence".  Lounging and getting loved sounds good to me!  These kitties have it made!