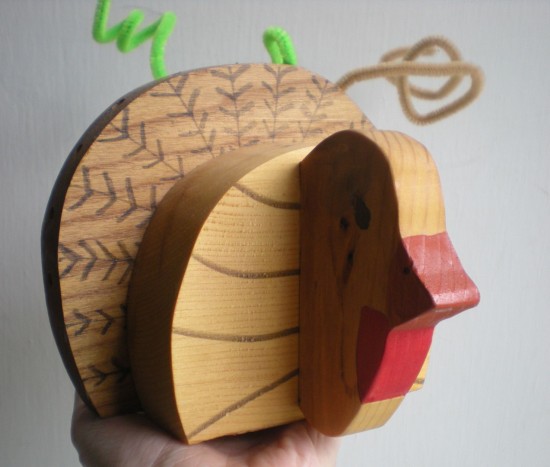 I got this turkey thing at a yard sale somewhere.  It has holes in the back and I had a vision of making it a beautiful tail out of cherry tomatoes and olives and whatnot.  But I couldn't find any skewers that fit it, so my dreams were dashed, and you'll just have to enjoy him with no tail except for some pipe cleaners.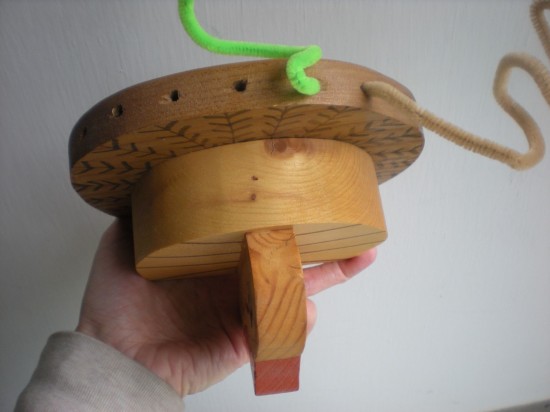 The holes just aren't the right size to fit anything properly.  I think it looks like a turkey mated with a basketball mated with a baseball.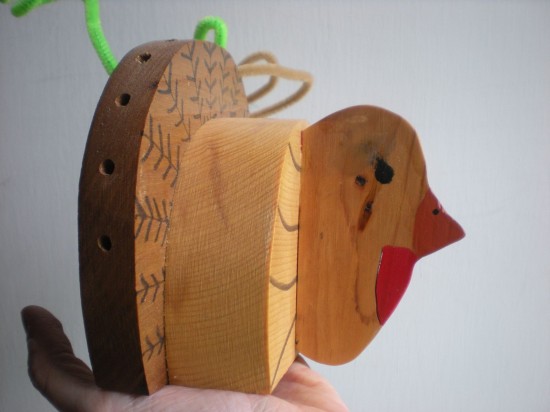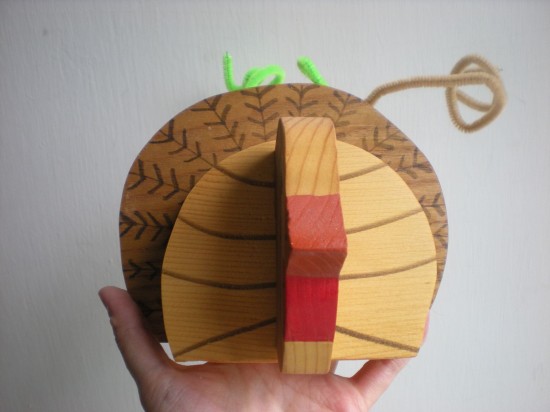 He is no longer mine, a happy little boy took him away from a yard sale of my own, haha.. it's the wooden turkey catch and release program.