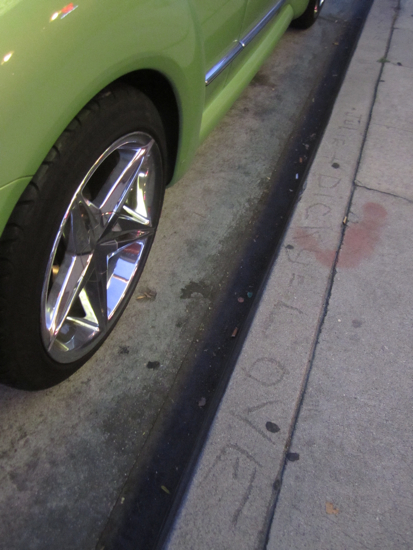 This is cement graffiti outside of the "Four 'N 20" diner in the Valley.  They make the best pies!  Anyway, this message scrawled into the cement reads: Julie + Dicky = Love.  I've never been that lucky in love that I had to permanently have the reminder secured in cement.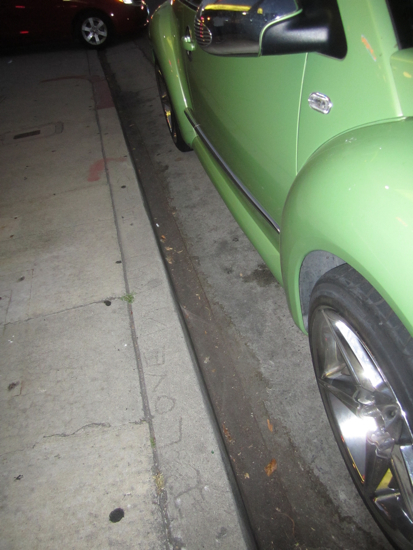 Here it says: I love Dicky.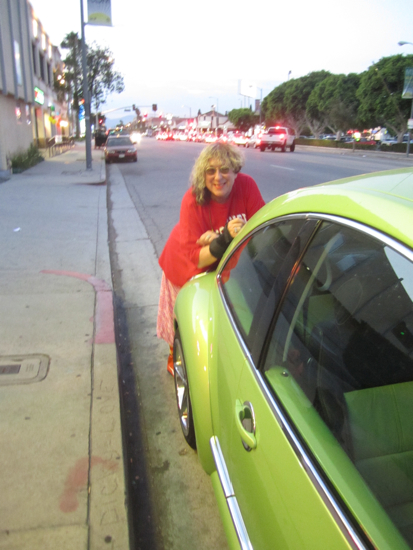 I couldn't believe that Allee had never eaten a meal here before, only the pies.  Well this evening she was in for a real treat and enjoyed a mighty tasty meal this evening!  We shared (she only had one bite) a slice of coconut pie which is TO DIE FOR.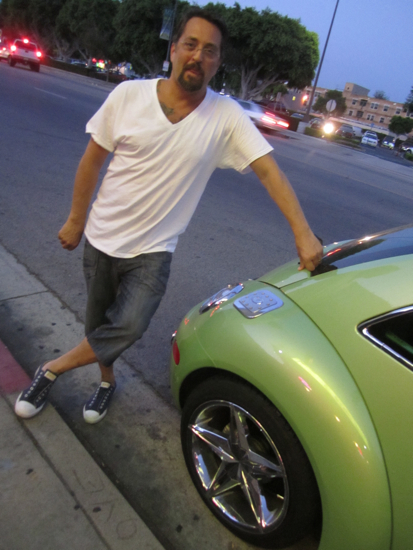 Getting ready for a tasty meal a the "Four n' 20".  Allee has the most amazing HOOKED UP Beetle ever!!!!!