So I was trying to think of a good gift to get my nephew for his ninth birthday next month, and then I remembered our movie nights and how I made him an instant fan of Pee-Wee Herman and especially my personal favortite of the eccentric character bunch Ernest P. Worrel. I was lucky enough to stumble upon both dolls being sold on Ebay, and decided to post Ernest up before I got him wrapped up.
So for those who may not know… In the early nineties during the height of the Ernest craze Jim Varney managed to land a TV show for his character Ernest P. Worrel called Hey Vern!: It's Ernest. Because of this a novelty doll was made and what an awesome doll it is. Like Pee-Wee Herman and Steve Urkel before him Ernest was forever immortalized in plastic and cloth by the now defunct Kenner toy company.  Ernest's doll I would say has to be the least known of the bunch. I loved Ernest as a child, he was the redneck Pee-Wee Herman. He was the total living cartoon character that could dodge danger with a smile. And was an early hero for an aspiring cartoonist such as myself.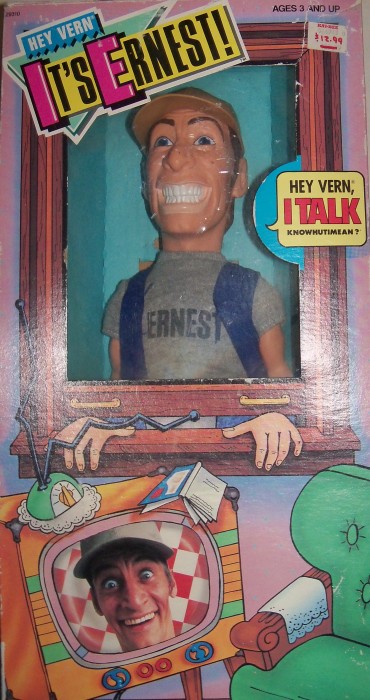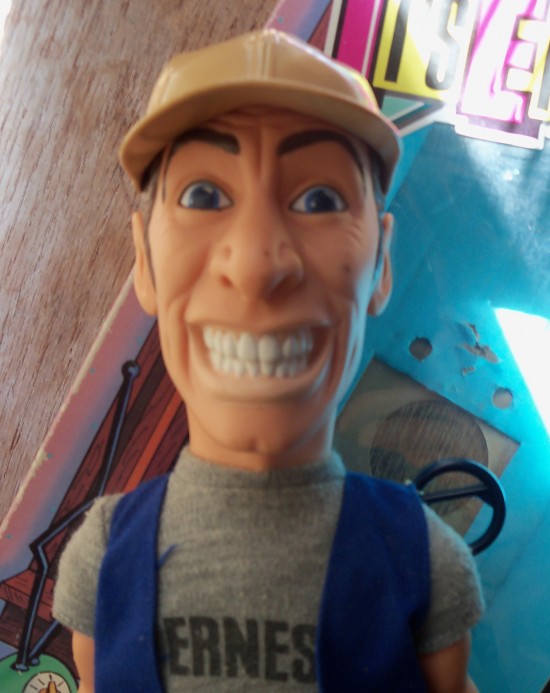 The face on this doll is the most impressive part. Totally captures Jim!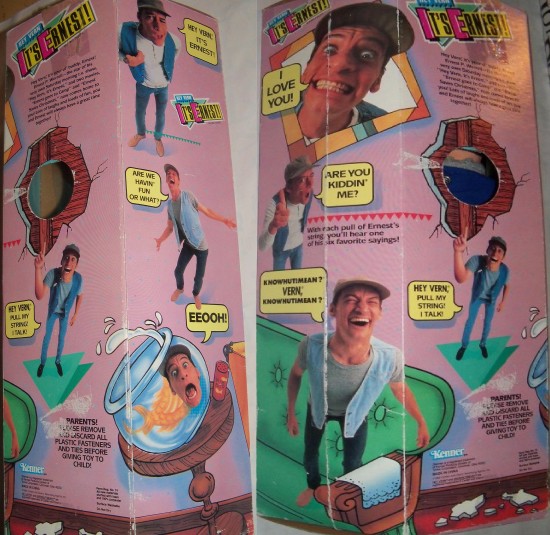 The back of the box.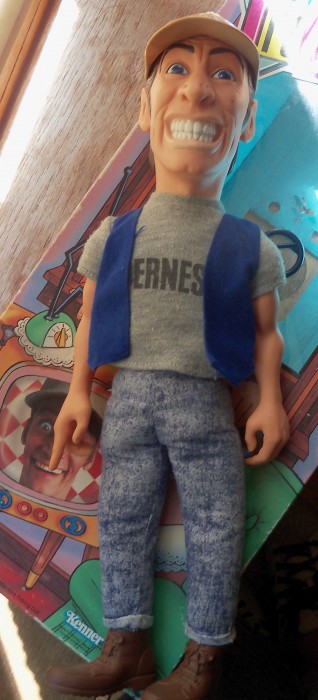 Built a lot like the Pee-Wee and Urkel dolls. Ernest is the same height in comparison. And he also talks. Here is a demonstration I found online of how he sounds.
I always wanted this doll as a kid and could never find it. I'm very plased I can make it possible fo my nephew to have it. It makes me sad the doll craze never took off with more celebs. I think Elvia should of gotten a doll or even Julie Brown.