Found these two Humphrey Bogart items at a yard sale recently, both from the early 70's when classic Hollywood stars suddenly became kind of hip again, given the pop art treatment.  The first is a birthday greeting device called a "popsie."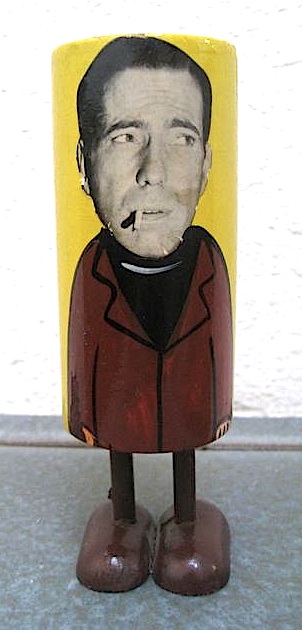 It's made of wood and when you push the cylindrical shape down, a little greeting pops up: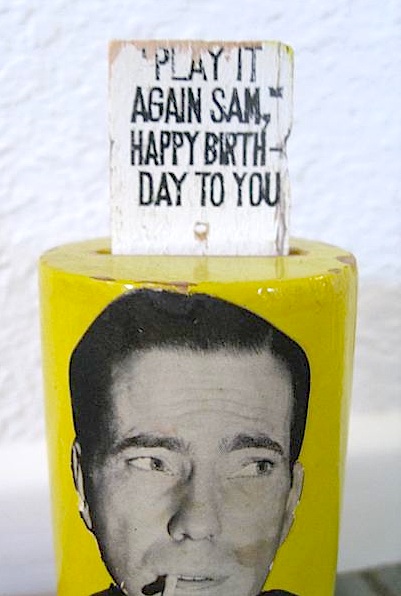 Wish they still made these today with celebs and pseudo-celebs of the past and present.  The other item is an inflatable pillow (remember those?)  Great for retro home decor or to actually use for… wait for it… The Big Sleep.