Is it a magazine?  Is it a record?  It's both!  This short-lived magazine, ECHO, from 1960 came out four times a year and each issue included four records that you can put on your turntable without even removing from the spiral binding!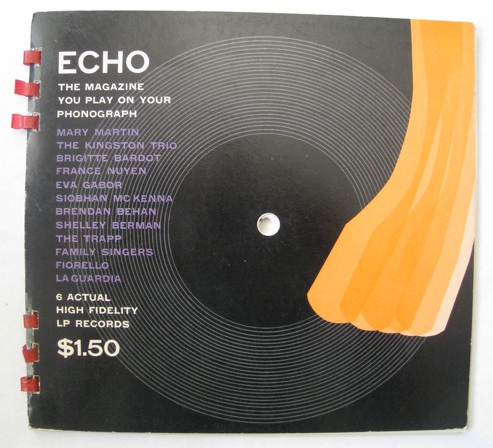 As you can see, the graphics and design were hip and for $1.50 it was a pretty good deal.  Here's what one of the records looks like: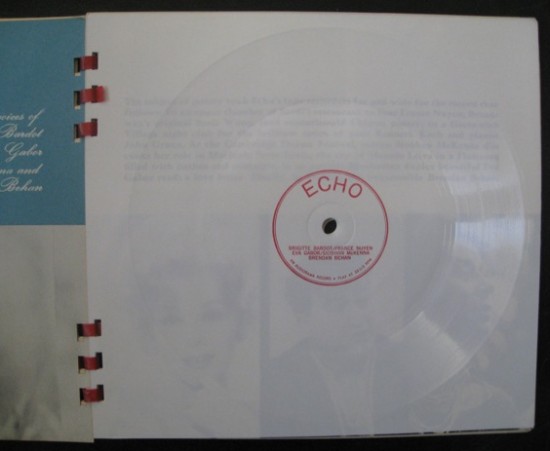 This issue included an eclectic variety such as Shelley Berman (then the #1 comic in the country)…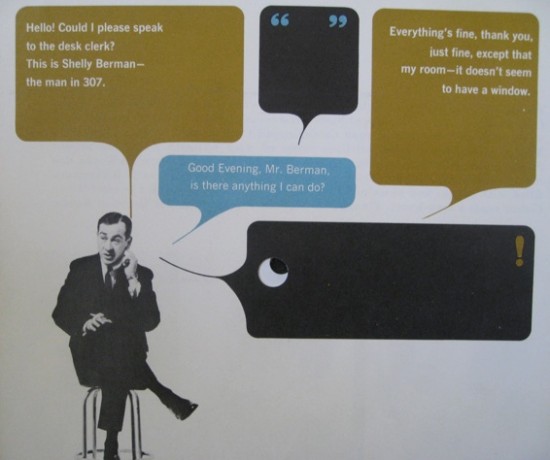 …and Mary Martin singing with the real-life "Sound of Music" characters…
Not sure why this trend never caught on?