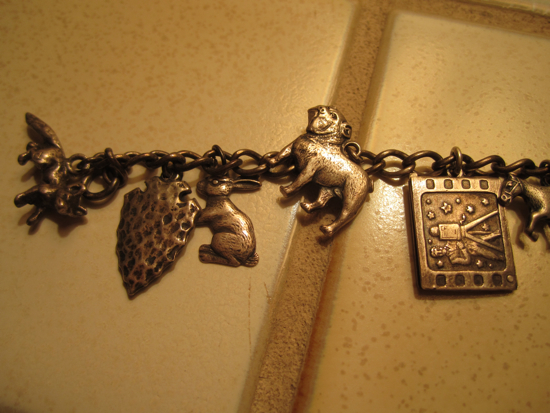 This belonged to my mother in-law and comes from the remaining costume jewelry that is still in storage here at home. From left to right: fox, arrowhead, rabbit, bulldog, autograph book.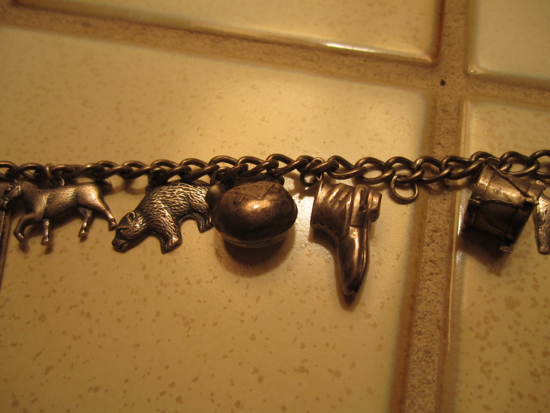 Left to right: horse, bear, not sure, shoe and a drum.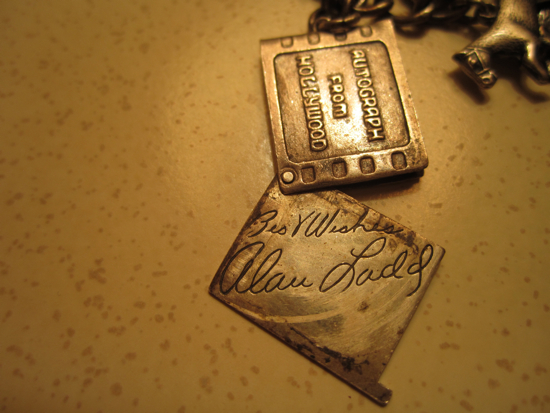 This is what killed me about this bracelet and led me to believe it may be from the 50's or 60's.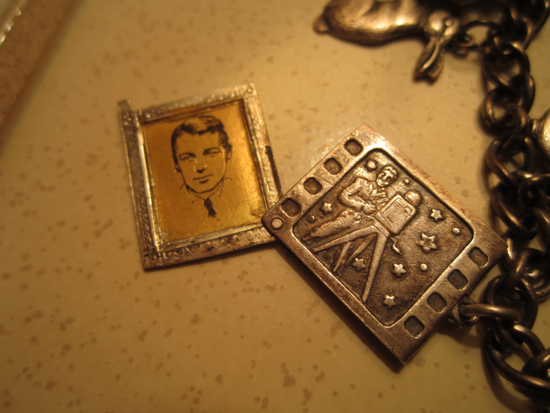 The flip side of the autograph book. Alan Ladd.