I always wanted a chip 'n' dip of my very own, but could never find the right one until I spotted this beauty at the thrift store.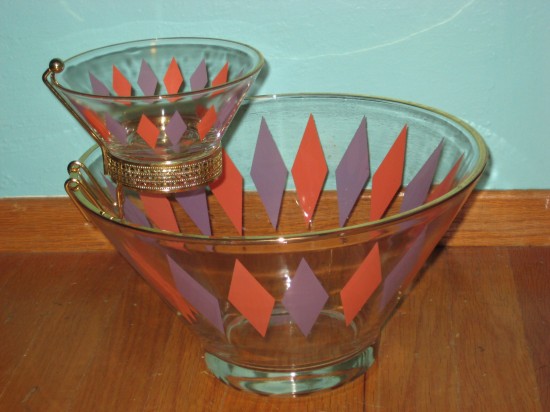 While standing in line, another customer admired my chip 'n' dip & as luck would have it, there was another one EXACTLY LIKE IT on the shelf. What are the chances? She ran back and snapped it up.
I considered purchasing the pair, but why be greedy? The moral of the story is: when you see someone without any kitsch, give them one of yours.